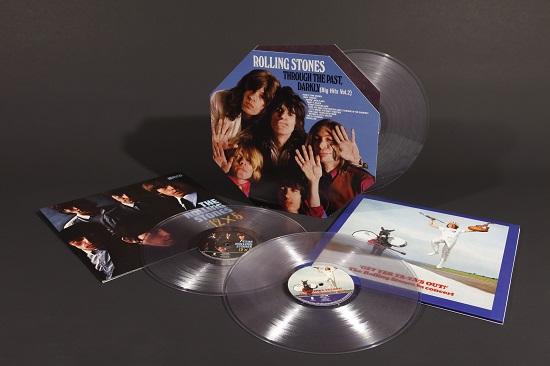 Enter to win 6 Rolling Stones clear vinyl albums from ABKCO Records' "Clearly Classic" vinyl series when you register for 30 days of FREE access to Guitar Tricks to learn the Rolling Stones songs!
Every entrant gets 30 days Full Access to learn the newly added Rolling Stones song lessons. The lucky winner will be announced January 22nd.
More about the prize:
In recognition of the 50th anniversary of the British Invasion, ABKCO's "Clearly Classic" vinyl series on 180-gram clear vinyl launched to a resoundingly positive critical and consumer response. Now available are The Rolling Stones' Beggars Banquet, Let It Bleed, and Hot Rocks 1964-1971, Get Yer Ya-Ya's Out, 12 X 5, and Through the Past, Darkly (Big Hits Vol. 2). All releases in the "Clearly Classic" vinyl series have been meticulously mastered from high resolution audio files sourced from the original master tapes, assuring optimal sound quality that exceeds both conventional CD audio and digital downloads.