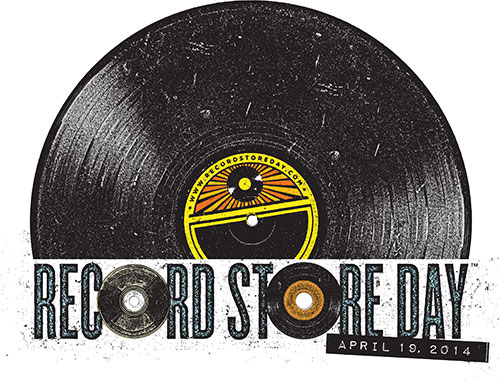 Saturday, April 19 marks Record Store Day 2014, celebrating the culture of the independently owned record store, and ABKCO is once again participating with a slate of three unique releases on vinyl – one that has never been released in the U.S. and another that has never been released in any physical format.
Overview of ABKCO's Record Store Day 2014 offerings:
SAM COOKE – AIN'T THAT GOOD NEWS (LP)
This year marks the 50th anniversary of soul music pioneer Sam Cooke's landmark full-length Ain't That Good News, notable for being the last studio album released during his lifetime. Originally released by RCA in March 1964, just nine months before Cooke's untimely passing, the album features hit songs such as "Another Saturday Night," "Ain't That Good News," "Good Times," as well as the iconic "A Change Is Gonna Come," which became an anthem for the U.S. Civil Rights Movement. ABKCO has never reissued it on vinyl until now.
SIDE ONE:
1. Ain't That Good News
2. Meet Me At Mary's Place
3. Good Times
4. Rome (Wasn't Built In A Day)
5. Another Saturday Night
6. Tennessee Waltz
SIDE TWO:
1. A Change Is Gonna Come
2. Falling In Love
3. Home (When Shadows Fall)
4. Sittin' In The Sun
5. There'll Be No Second Time
6. The Riddle Song
THE ANIMALS – THE ANIMALS (EP)
Also turning 50 this year is The Animals' self-titled extended-play record, originally only released overseas. This was the group's second EP, and it is being reissued as a 45 rpm 10 inch (the original was a 45 rpm 7 inch) for optimal audio fidelity. The Animals is part of a series of EP reissues for ABKCO, which earlier released 10 inch vinyl editions of The Animals Is Here and The Animals Are Back for last year's Record Store Day. The Animals features their hit song "Boom Boom" and "Dimples" from the John Lee Hooker canon, a rocking rendition of Chuck Berry's "Around And Around" and the band's take on Fats Domino's "I've Been Around."
SIDE ONE:
1. Boom Boom
2. Around And Around
SIDE TWO:
1. Dimples
2. I've Been Around
The Animals' own Eric Burdon, has confirmed that he'll do an in store appearance at Sweat Records, 5505 NE 2nd Ave. in Miami at 11 AM on the 19th in recognition of Record Store Day. Burdon's most recent ABKCO album release is the critically acclaimed "Til Your River Runs Dry. He will be signing copies of that album as well as ABKCO's special RSD issue of THE ANIMALS (EP).
ANAMANAGUCHI – SCOTT PILGRIM VS. THE WORLD: THE GAME (ORIGINAL VIDEOGAME SOUNDTRACK) (LP)
The 2010 Edgar Wright-directed film starring Michael Cera has amassed a huge following in the years since its release. The vinyl version of the film soundtrack (also on ABKCO) quickly became a highly sought after collectible and was recently re-pressed. The soundtrack to the videogame however, has never been available in any format outside of digital, until now. New York-based chiptune band Anamanaguchi provides the music, offering a fresh take on 1980s arcade game sound effects, with guitar/bass/drums instrumentation. The 12" record will be on yellow vinyl, to compliment its red vinyl film soundtrack counterpart.
SIDE ONE:
1. Scott Pilgrim Anthem
2. Another Winter
3. Skate or Live
4. Sushi Box
5. Shrine Bros
6. Suburban Tram
7. Maki Ya
8. Cheap Shop
9. Rock Club
10. Vegetable Rock
11. Bollywood
12. Rox 300
SIDE TWO:
1. Gideon Wrath Part I
2. Gideon Wrath Part II
3. Giant Contraband Robot
4. The Dark One
5. Leave the Past Behind
6. Come on Down
7. Party Stronger
8. Twin Dragons
9. Techno Man
10. Subboss Theme
11. Just Like in the Movies
12. This Is the End