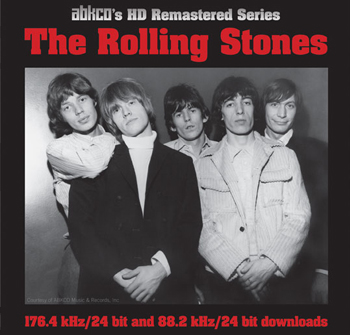 HDtracks.com Presents The Rolling Stones Hear and Win Sweepstakes
New York, New York – October 27, 2011 – HDtracks.com®, ABKCO Records® , Fender Musical Instruments®, Guitar Player Magazine®, along with Logitech®, IK Multimedia® and Alfred Music Publishing® today launched the Hear & Win Sweepstakes in celebration of the release of The Rolling Stones Remastered Series, high resolution digital downloads of original, classic Rolling Stones recordings available only on HDtracks.com from ABKCO Records.
Fender Musical Instruments has created two amazing prizes to commemorate the release of these treasured Rolling Stones albums in stunning master-quality, high resolution formats. These include a custom-made Fender Telecaster® featuring The Rolling Stones Let It Bleed album artwork on the front and back of the guitar, along with a Gretsch® drum set that features the album artwork from The Rolling Stones Get Yer Ya-Ya's Out! on the front bass drum head.
These are one-of-a-kind instruments and make up a total prize package that includes:
• Custom-designed Let it Bleed Fender Telecaster from Fender Musical Instruments
• Gretsch four-piece drum kit with custom-designed bass drum Get Yer Ya-Ya's Out! artwork
• The AmpliTube 3 Pedal with Guitar & Bass Amp and FX modeling software + USB Wah Style Audio Interface and Controller
• Logitech Squeezebox which supports high resolution audio formats such as FLAC, WAV, AIFF, along with MP3, WMA, WMA Lossless, AAC, and Apple Lossless.
• Complete Collection of Rolling Stones songbooks from Alfred Music Publishing
"As the world's longest-running and hardest rocking rock band in history, The Rolling Stones have created timeless music that today is now even more amazing to hear because of ABKCO's digital re-mastering of original recordings into high resolution formats offered only on HDtracks.com" said David Chesky, co-founder of HDtracks.com, "We think everyone should hear for themselves how these recordings were meant to be heard as when first created in the studio. ABKCO's The Rolling Stones Remastered Series sets the high-resolution bar for any collection of pristine, master-quality downloads."
In addition to entering the sweepstakes, consumers are invited to use this special code stones20 to receive 20% off their entire next download purchase from HDtracks.com. The Hear and Win Sweepstakes runs through January 31, 2012 and is open to all US residents. Participants simply visit HDtracks.com to enter the sweepstakes. No purchase is necessary to enter and win.