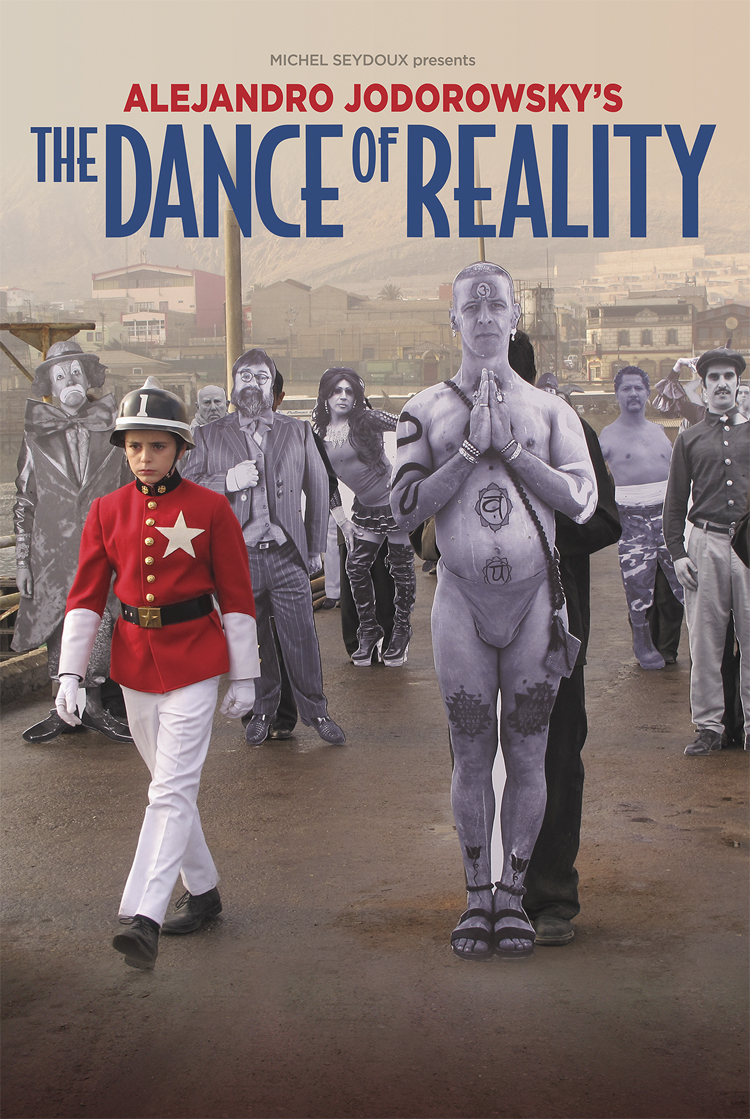 ABKCO Films announced today that they have acquired domestic theatrical and home entertainment rights to acclaimed Chilean filmmaker Alejandro Jodorowsky's first new film in 23 years, The Dance of Reality. This acquisition continues the partnership between Jodorowsky and ABKCO Films, which released his two signature films, El Topo and The Holy Mountain, in 2007. The film will be released in New York and Los Angeles on May 23 before expanding to theaters across the country.
The legendary filmmaker was born in 1929 in Tocopilla, a coastal town on the edge of the Chilean desert, where this film was shot. It was there that Jodorowsky underwent an unhappy and alienated childhood as part of an uprooted family. Blending his personal history with metaphor, mythology and poetry, The Dance of Reality reflects Jodorowsky's philosophy that reality is not objective but rather a "dance" created by our own imaginations.
Jodorowsky is one of the most unique filmmaking voices of our generation
"Jodorowsky is one of the most unique filmmaking voices of our generation and we are honored to be working with him once again," says Vice President of ABKCO Films Robin Klein. "We are excited to share this imaginative and beautiful film with not only fans of his past work but also a whole new generation of film lovers."
The Dance of Reality, which premiered last year at Cannes, will make its U.S. debut at SXSW in March. Jodorowsky will be in Austin to participate in a one on one conversation with Hitfix's Drew McWeeny about his career and current film. Following SXSW, the Museum of Modern Art in New York will host a special screening and Q&A of The Dance of Reality on March 14.
For Further Information, Please Contact:
Matt Hirsch, BOND Strategy and Influence
Phone: 212-354-2118
math@bondinfluence.com