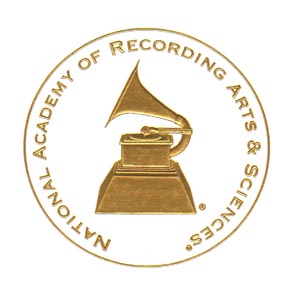 The Animals' recording "We Gotta Get Out Of This Place" will be inducted into the GRAMMY Hall of Fame® this spring! See below to read the full press release and to see what other recordings are being inducted. Congrats to Eric Burdon and the Animals!
Official Press Release:
THE RECORDING ACADEMY® ANNOUNCES
2011 GRAMMY HALL OF FAME® INDUCTEES
Diverse Selection of 30 Recordings Added to Collection Residing at The GRAMMY Museum®
SANTA MONICA, Calif. (Dec. 7, 2010) — In continuing its mission to preserve and celebrate music year-round, The Recording Academy® announces the newest additions to its legendary GRAMMY Hall Of Fame® collection. Established by The Academy's National Trustees in 1973, the GRAMMY Hall Of Fame was created to honor recordings of lasting qualitative or historical significance that are at least 25 years old. Recordings are reviewed annually by a special member committee of eminent and knowledgeable professionals from all branches of the recording arts, and final approval is made by The Recording Academy Trustees. With 30 new titles, the list currently totals 881 and is displayed at The GRAMMY Museum®.
"The GRAMMY Hall Of Fame represents all genres of music, acknowledging the diversity of musical expression for which The Academy has become renowned," said Neil Portnow, President/CEO of The Recording Academy. "These musical treasures have brought us timeless recordings, and each of them deserves to be memorialized. These recordings are living evidence that music remains an indelible part of our culture."
This dynamic group of inductees range from the Beatles' "Penny Lane" to the Jackson 5's "I'll Be There." Other recordings include Al Jolson's "My Mammy," the Marvelettes' "Hey Mr. Postman," Willie Nelson's "On The Road Again," the Original Broadway Cast recording of, Brigadoon, Prince & The Revolution's Purple Rain, and Otis Redding's "I've Been Loving You Too Long." Other inductees with selections include Joan Baez, Mildred Bailey, Ray Charles, Jimmy Cliff, Fats Domino, Duke Ellington & His Famous Orchestra, Al Green, Sergei Rachmaninoff, and Hank Williams With His Drifting Cowboys, among others.
For more information about the GRAMMY Hall Of Fame or the 53rd Annual GRAMMY® Awards (to be broadcast live on Feb. 13, 2011 at 8 p.m. ET/PT on the CBS Television Network), please visit www.grammy.com. For updates and breaking news, please visit The Recording Academy's social networks on Twitter and Facebook: www.twitter.com/thegrammys, and www.facebook.com/thegrammys.
For a complete list of GRAMMY Hall Of Fame inductees, please go to: www.grammy.com/Recording_Academy/Awards/Hall_Of_Fame/.
Established in 1957, The Recording Academy is an organization of musicians, producers, engineers and recording professionals that is dedicated to improving the cultural condition and quality of life for music and its makers. Internationally known for the GRAMMY Awards — the preeminent peer-recognized award for musical excellence and the most credible brand in music — The Recording Academy is responsible for groundbreaking professional development, cultural enrichment, advocacy, education and human services programs. The Academy continues to focus on its mission of recognizing musical excellence, advocating for the well-being of music makers and ensuring music remains an indelible part of our culture. For more information about The Academy, please visit www.grammy.com. For breaking news and exclusive content, join the organization's social networks as a Twitter follower at www.twitter.com/thegrammys, a Facebook fan at www.facebook.com/thegrammys, and a YouTube channel subscriber atwww.youtube.com/thegrammys.
Media Contact:
Lourdes López
The Recording Academy
310.392.3777
2011 GRAMMY Hall Of Fame Inductees
BOGALUSA BOOGIE
Clifton Chenier
Arhoolie (1976)
Folk (Album)
BRIGADOON
Original Broadway Cast
RCA Victor (1947)
Musical Show (Album)
"CAT'S IN THE CRADLE"
Harry Chapin
Elektra (1974)
Pop (Single)
"CISSY STRUT"
The Meters
Josie (1969)
R&B (Single)
"DARK WAS THE NIGHT – COLD WAS THE GROUND"
Blind Willie Johnson
Columbia/Vocalion (1927)
Gospel (Single)
"DO NOTHIN' TILL YOU HEAR FROM ME"
Duke Ellington & His Orchestra Featuring Al Hibbler
Victor (1944)
R&B (Single)
"FRANKIE"
Mississippi John Hurt
Okeh (1928)
Blues (Single)
GENIUS + SOUL = JAZZ
Ray Charles
Impulse (1961)
Jazz (Album)
HEAVY WEATHER
Weather Report
Columbia (1977)
Jazz (Album)
"I'LL BE THERE"
The Jackson 5
Motown (1970)
Pop (Single)
"I'VE BEEN LOVING YOU TOO LONG"
Otis Redding
Volt (1965)
R&B (Single)
JOAN BAEZ
Joan Baez
Vanguard (1960)
Folk (Album)
"KO-KO"
Duke Ellington & His Famous Orchestra
Victor (1940)
Jazz (Single)
THE KÖLN CONCERT
Keith Jarrett
ECM (1975)
Jazz (Album)
"THE LETTER"
The Box Tops
Mala (1967)
Pop (Single)
"LOVESICK BLUES"
Hank Williams With His Drifting Cowboys
MGM (1949)
Country (Single)
"MANY RIVERS TO CROSS"
Jimmy Cliff
A&M (1969)
Reggae (Single)
"MY MAMMY
Al Jolson
Brunswick (1927)
Traditional Pop (Single)
"ON THE ROAD AGAIN"
Willie Nelson
CBS (1980)
Country (Single)
"PENNY LANE"
The Beatles
Capitol (1967)
Pop (Single)
"PLEASE MR. POSTMAN"
The Marvelettes
Tamla (1961)
R&B (Single)
PURPLE RAIN
Prince & The Revolution
Warner Brothers (1984)
Pop (Album)
"ROCKIN' CHAIR"
Mildred Bailey
Vocalion (1937)
Jazz (Single)
SCHUMANN: CARNAVAL OP.9
Sergei Rachmaninoff
RCA Victor (1929)
Classical (Album)
"STEEL GUITAR RAG"
Bob Willis & His Texas Playboys Featuring Leon McAuliffe
Vocalion (1936)
Country (Single)
"SUMMERTIME"
Sidney Bechet
Blue Note (1939)
Jazz (Single)
SUNDAY AT THE VILLAGE VANGAURD
Bill Evans Trio
Riverside (1961)
Jazz (Album)
"TAKE ME TO THE RIVER"
Al Green
Hi (1974)
R&B (Track)
"WALKING TO NEW ORLEANS"
Fats Domino
Imperial (1960)
Rock (Single)
"WE GOTTA GET OUT OF THIS PLACE"
The Animals
MGM (1965)
Rock (Single)