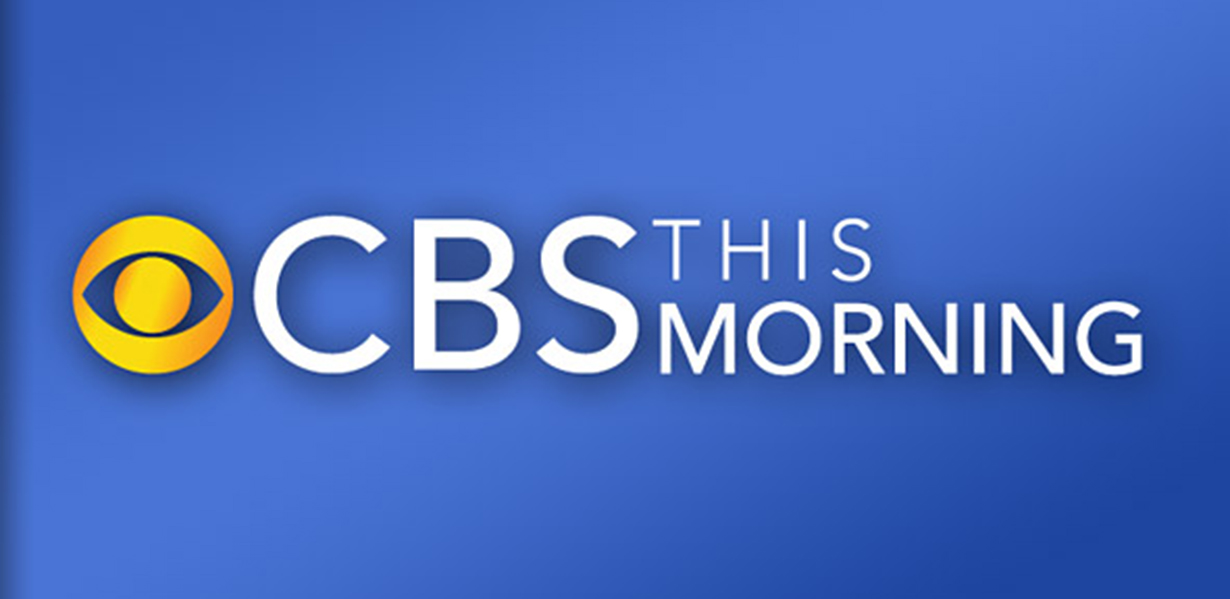 The Rolling Stones announced the first concerts for their 50th anniversary tour on Monday. Now there's a long-lost piece of their history that's surfaced: the first movie ever made about the band, which was never publicly released.
But now, Stones fans are getting a chance to see it in the new documentary "Charlie is My Darling."
The movie includes footage of Mick Jagger singing The Beatles. And, previously just a blues cover band, The Stones had reached a defining moment when the film was shot in 1965, finally generating its own material.
Andrew Loog Oldham was the band's 19-year-old manager. He had the idea to record the rare images of the band riffing, writing, and composing while on tour in Ireland.
Asked why it was so important for the band to write their own material, Oldham said, "Well, look what happened to the bands that didn't. You know, I mean, you're like an airplane without parachutes. It's a voice. It's a very necessary part of a band to have a voice. Or else you're just duplications."
Drummer Charlie Watts, in particular, stood out. But in the film Watts says he's "just a drummer," saying, "I'm not a musician of that caliber … maybe it's just an inferiority complex. Maybe I'm great after all."
Asked why Watts stood out so much, Oldham said, "It's indescribable. He looked like a French noir gangster star. He had the voice and the resonance and everything."
Watts still jumps off the screen, according to John Schaefer, host of New York Public Radio WNYC show "Soundcheck." He said, "At their finest, when Mick is doing his rooster strut and Keith is standing there propped up by some force of anti-nature with a cigarette dangling from his mouth, and to see Charlie just kinda grinning and saying, 'Oh, there go the kids again.' His expression is priceless."
Don't be deceived though, the film is about much more than Watts, from the moody, messy Brian Jones who said at the time his future with the group was "very uncertain" to the surprisingly self-aware Jagger who said in the film, "I mean, you're acting. You're doing an act. It's not really you."
Charlie is My Darling" shows a band teetering on the brink of international rock 'n' roll stardom and struggling to figure out what it all means
Schaefer said, "Jagger's ego — I mean, he has said this himself — was one of the things that powered the Rolling Stones and turned them into the juggernaut they would become later on. The idea that, not only are we this successful, but we kind of deserve to be this successful."
In 1965, success meant touring the biggest venue spaces in Ireland: movie theaters. Schaefer said, "There's no moat. There's nothing to protect them. You've got this band that maybe doesn't even realize quite yet just how popular they are, and just how enthusiastic and excitable their fans are."
Oldham recalled, "I had to dislodge somebody's hands from the trunk of a taxi. Eventually, I had to whack (fans). But they still didn't feel it. They went, 'Oh, that's nice.' It's just part of the buzz. … They couldn't get enough."
In motel rooms and on trains, Oldham made sure the Stones kept the music coming — and they never missed a gig. "I have always known that, regardless of how they may have appeared, that they were soldiers, and they never missed a date," he said. "They never fell over. … It's a long-distance race. … You know it, because it's part of you."
A DVD box set of "Charlie is My Darling" goes on sale Nov. 6. It will premiere on Direct TV on November 10.