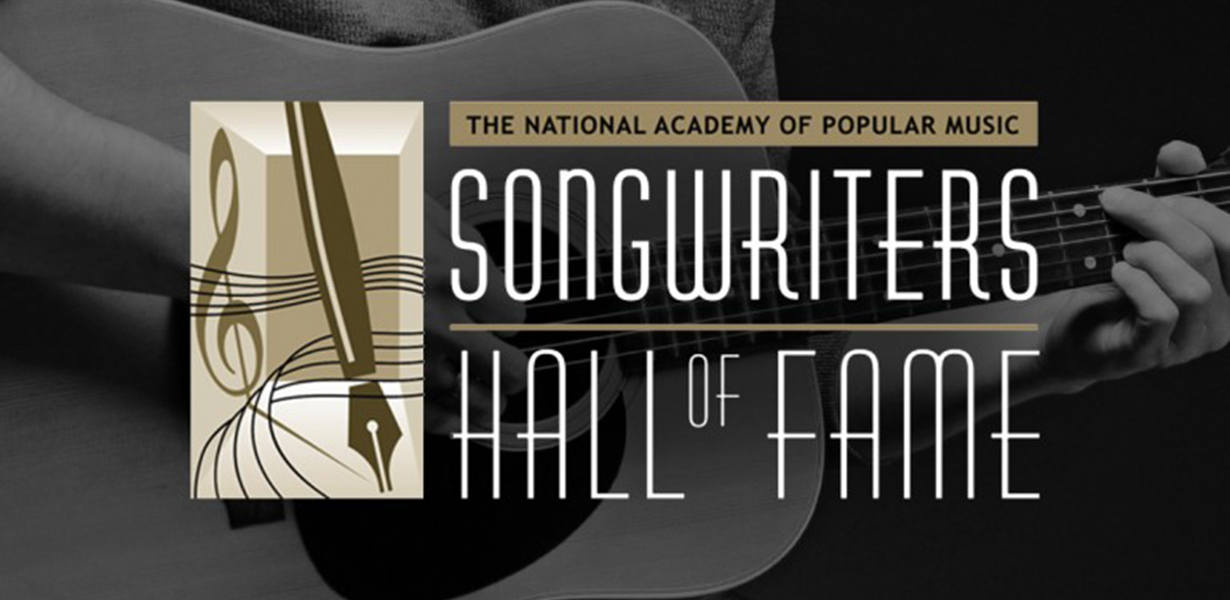 The 2013 Songwriters Hall of Fame Towering Song Award will be presented to "A Change Is Gonna Come" at the 44th Annual Induction and Awards Dinner slated for Thursday, June 13th at the Marriott Marquis Hotel in New York City, SHOF Chairman Jimmy Webb announced today. The song, written and originally performed by the legendary Sam Cooke, is published by ABKCO Music.
The Towering Song Award is presented to the creator(s) of an individual song that has influenced our culture in a unique way over many years. Previous Towering Songs have included "Take Me Out To The Ballgame," "Moon River," "Bridge Over Troubled Water," "It Was A Very Good Year" and "Stand By Me."
"A Change Is Gonna Come" was written by Sam Cooke in 1963 and recorded in January of 1964 in Hollywood, CA. The track was released as a single in December of 1964. This evocative composition was adopted as an anthem by the Civil Rights Movement virtually upon its release and is widely considered to be Cooke's most significant and enduring composition.
"A Change Is Gonna Come" has garnered over 500 recorded versions, including covers by Aretha Franklin, Otis Redding, Solomon Burke, Bobby Womack, the Fugees, Jon Bon Jovi, Seal, R. Kelly, Gavin DeGraw, Terrence Trent D'Arby, the Righteous Brothers, Al Green and many others. Over the years, "A Change Is Gonna Come" has garnered great accolades and in 2005, was voted #12 by representatives of the music industry and media in Rolling Stone's 500 Greatest Songs of All Time, and voted #3 in Pitchfork Media's The 200 Greatest Songs of the 1960s. The song is also among those deemed as "the most important ever recorded" by National Public Radio (NPR) and was selected by the Library of Congress for inclusion in the National Recording Registry.
After the results of the 2008 U.S. presidential election, President-elect Barack Obama specifically referred to "A Change Is Gonna Come," stating "It's been a long time coming, but tonight, change has come to America" to the supporters gathered in Chicago's Grant Park. In the days leading up to the president's inauguration, "A Change Is Gonna Come" could be heard repeatedly at different events throughout the Capital in Washington DC including a duet version by Bettye LaVette and Jon Bon Jovi at the Lincoln Memorial. Cooke's hopeful tome and vision for a multi-cultural society had come to fruition many years after he prophetically recorded the song, which is a cipher for righteous causes seeking change, equality and justice.
Cooke was posthumously inducted into the Songwriters Hall of Fame in 1987. His songwriting catalog contains over 150 songs with more than 50 years after starting his songwriting career, his songs still endure to this day with recordings by major artists such as Amy Winehouse, the Rolling Stones, Jackie Wilson, Eric Clapton, Tina Turner, Rod Stewart, the Neville Brothers, Leela James, Arcade Fire, Nas, Billy Bragg, the Band, Nina Simone, Cat Stevens, Shemekia Copeland, the Animals and Ray Charles among many others.
Previously announced inductees at this year's SHOF event include Tony Hatch, Mick Jones & Lou Gramm, Holly Knight, JD Souther, Steven Tyler & Joe Perry. The Pioneer Award will be presented to Berry Gordy and the Johnny Mercer Award will be presented to Elton John and Bernie Taupin.
Full biographies and a complete list of inductees are available at the Songwriters Hall of Fame's Virtual Museum at
www.songwritershalloffame.org.
Join us! Our mission is to remember and honor our great songwriters while building our musical future through workshops, showcases and scholarships, along with the opportunity to vote for the next slate of inductees. Joining online is quick and easy: www.songhall.org/join.
Ticket Information:
Tickets for the Songwriters Hall of Fame event begin at $1000 each, and are available through Buckley Hall Events, (212) 573-6933.
Net proceeds from the event will go toward the Songwriters Hall of Fame programs.