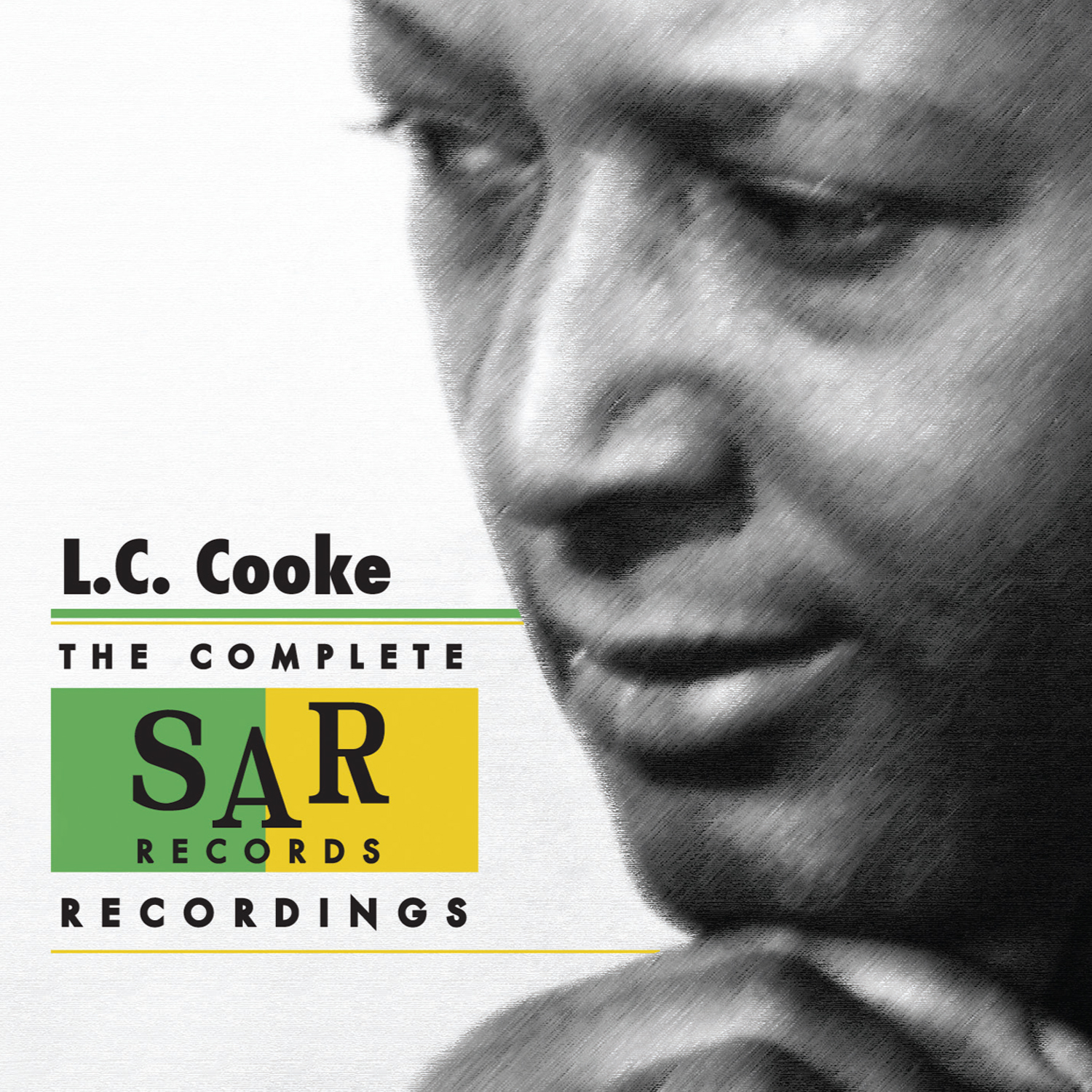 On July 29, ABKCO Records will release soul/gospel singer L.C. Cooke's The Complete SAR Records Recordings both digitally and on CD. The vast majority of this historic material has never before been released on these formats.
4The world will finally have a chance to hear what could have easily been considered a classic album in its day were it not for a set of tragic circumstances that buried the release for more than a half century. L.C. Cooke recorded what was to be his debut album (tracks 1-10 on this collection) during the first half of the 1960s for his older brother Sam's SAR Records, notable for being one of the first artist-owned labels and having a roster that included Billy Preston, the latter-day Soul Stirrers (featuring Johnnie Taylor), and The Valentinos, the secular iteration of gospel's Womack Brothers.
Sam Cooke not only acted as label boss, but also producer and principal songwriter for L.C.'s studio efforts. "Sam had that canny thing about him, where he could just look at you and say, 'I'm going to write something that fits you,'" reminisces L.C., now age 80. However, "Put Me Down Easy," possibly the crown jewel of L.C.'s recorded output, was a song Sam had originally written for himself. "I said, 'That's my song, Sam.' So he laughed and said, 'Oh, you're going to take it just like that, huh?' I said, 'Yeah, I'm taking it.'"
Shortly after Sam Cooke's death in December of 1964, L.C.'s album was shelved. SAR did manage to release the bulk of these recordings on a series of singles between 1960 and 1964, which are all included on The Complete SAR Records Recordings. Along with the projected 10 track album, the release includes alternate takes and unreleased tracks. The set is augmented with two tracks L.C. Cooke recorded for Checker Records in 1959 ("If I Could Only Hear" and "I'm Falling") as well as "Do You Wanna Dance (Yea Man)," recorded and released in 1965 on Destination Records, making it the only post-Sam Cooke track on the collection. Track 13 ("Gonna Have A Good Time (Session Chatter)" offers unique insight into the Cooke brothers' studio interaction and cultural identity, wherein the elder Cooke instructs the younger to pronounce the lyric "before" as "'fore." "Don't forget our heritage," admonishes a mirthful Sam Cooke to his brother from the control room.
L.C. Cooke was backed by numerous talented musicians on the SAR sessions, which variously included Wrecking Crew notables Rene Hall (guitar), Earl Palmer (drums) and Plas Johnson (tenor sax). Label mates occasionally joined in, with Billy Preston on organ, and brothers Cecil and Bobby Womack on guitar.
ABKCO, which stewards the SAR Records catalog, is releasing this 18-track package that includes liner notes from renowned music historian and Cooke biographer (Dream Boogie: The Triumph of Sam Cooke) Peter Guralnick who is also the author of Lost Highway: Journeys & Arrivals of American Musicians.
L.C. Cooke – The Complete SAR Records Recordings track list:
1. Take Me For What I Am
2. The Wobble
3. Magic Words
4. Sufferin'
5. The Lover
6. Put Me Down Easy
7. You're Working Out Your Bag
8. Tell Me
9. Chalk Line
10. Teach Me
11. The Lover (previously unreleased version)
12. Miss Sally (previously unreleased)
13. Gonna Have A Good Time (Session Chatter)
14. Gonna Have A Good Time (previously unreleased)
15. Put Me Down Easy (Single Version)
16. If I Could Only Hear
17. I'm Falling
18. Do You Wanna Dance (Yea Man)