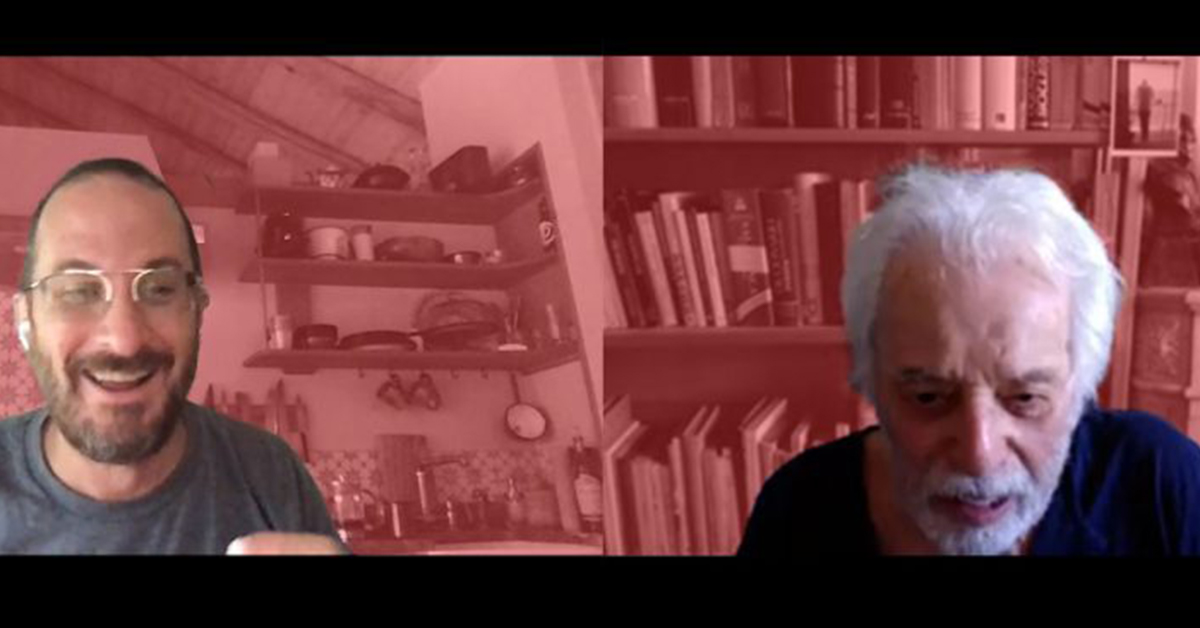 Originally appeared in Talkhouse.com
From NYC and Paris, two of the finest filmmakers alive reunite to talk Psychomagic: A Healing Art, the pandemic, art, philosophy and much more.
On the latest episode of the Talkhouse Podcast, we reunite two filmmaking greats who first talked on the show back in 2017: Alejandro Jodorowsky and Darren Aronofsky. The iconic directors this time spoke on the occasion of the release of Jodorowsky's new documentary about the therapy he created, Psychomagic: A Healing Art (now available on Alamo on Demand), with the 91-year-old maestro Skyping from his home in Paris and Aronofsky from New York. The two discussed a variety of subjects including, of course, psychomagic, but also touched upon the "idiot moment" of the current pandemic, how Jodorowsky maintains his physical and spiritual health, his desire to live many hundreds of years, how he would script the end of 2020, and much, much more. For more filmmakers talking film, visit Talkhouse Film at talkhouse.com/film. Subscribe now to stay in the loop on future episodes of the Talkhouse Podcast.
This week's episode was recorded by Pascale Montandon-Jodorowsky in Paris and Darren Aronofsky in New York; our producer is Mark Yoshizumi.
The Talkhouse Podcast theme song was composed and performed by The Range.