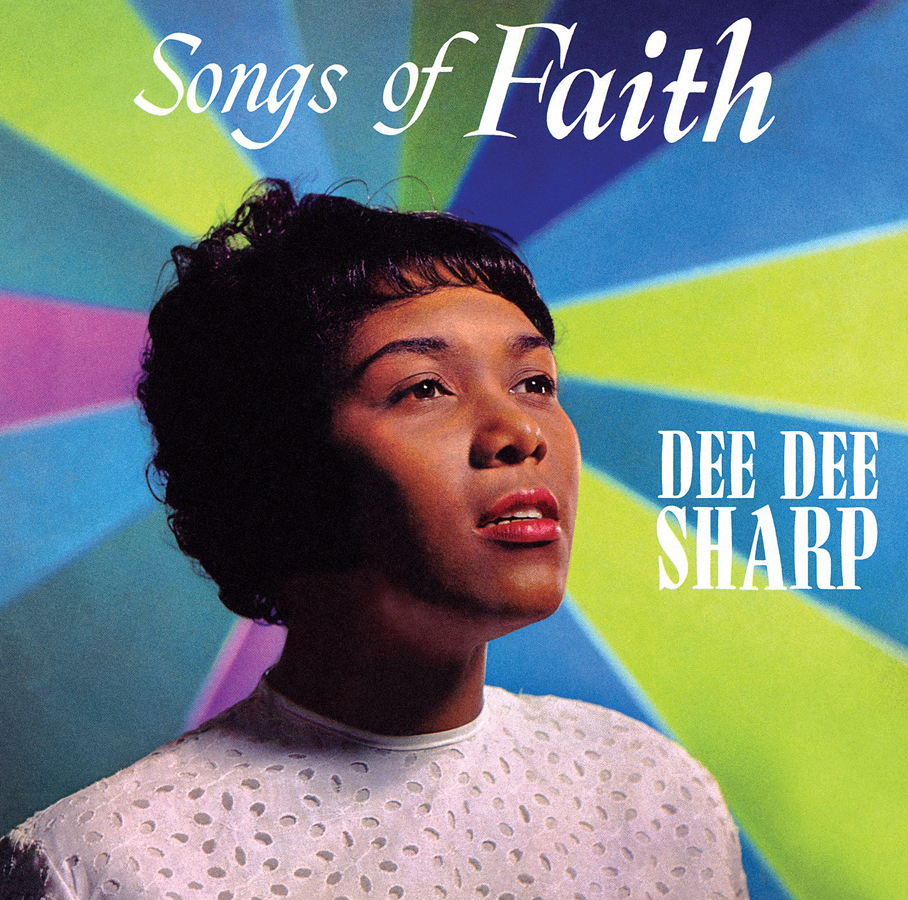 In the early 1960's, before the advent of the Beatles and the "British Invasion" that ensued in their wake, the US pop charts were dominated by Philadelphia's Cameo/Parkway label. The independent company scored hit after hit with releases by Chubby Checker, Bobby Rydell, The Orlons, The Dovells and others. In early 1962, Chubby Checker recorded "Slow Twistin'" and was paired with Dee Dee Sharp, an up and coming 17-year-old female vocalist who had attended Overbrook High School with members of the Orlons and Dovells.
Producers Kal Mann and Dave Appell sensed a special talent in the young woman and invited her to come back to the studio to record on her own. Very shortly, thereafter, — a matter of mere hours – she returned to record "Mashed Potato Time," the song would go as far as #2 on the pop chart and all the way to #1 on the R&B chart. Dee Dee Sharp was off and running and followed up that initial hit with a string of dance-themed releases including "Gravy (For My Mashed Potatoes)," "Ride!" and "Do The Bird." While Dee Dee had a constant presence on the pop and R&B charts back then, her true talent transcended the dance/novelty material with which she had so much success.
Like so many young black artists, she had a strong grounding in gospel music having sung in her grandfather's church and with Philadelphia's All-City Choir. Early in life, she was mentored by Willa Ward, sister of gospel great Clara Ward. Mann and Appell were well aware of the breadth of her talent in this regard and arranged for her to record an entire album of inspirational not, strictly speaking, gospel music, backed most lushly, by a full studio orchestra of more than 20 pieces. The team traveled from Philadelphia to New York's Capitol Studios where, over the course of just two days in August 1962, Songs of Faith was recorded at that state of the art facility, completely live with no overdubbing. Backing vocals were provided by "The Cameos," including the aforementioned Willa Ward, who had, most famously backed up Bobby Rydell on "Swingin' School" ("Oh, Bobby, oh..") and numerous another recording for the label. The album had been out of print and will now be available once again as ABKCO Records has set October 21 as the date for the album's reissue both on CD and in digital formats.
Dee Dee Sharp still attends Philadelphia's Third Eternal Baptist Church where Eubie Gilbert, her grandfather, served as pastor when she was a child and vividly recollects the Songs of Faith sessions. "Most of these were done in one or just a few takes. I love singing with live orchestras and I'd been singing most of these songs for my whole life so it was easy." She continued, "Singing gospel has always been my heart's desire and while this album isn't 'gut gospel,' I love these songs. I sang 'Climb Every Mountain' at my Junior High School graduation from Thomas Fitzsimons Junior High and my grandfather was there. I remember him in the audience just beaming.'
The album's twelve selections ran the gamut from early gospel hymns (Thomas A. Dorsey's "Peace In The Valley") and spirituals ("He Got The Whole World In His Hand) to country-pop ("Vaya Con Dios) to Broadway-sourced material ("Climb Every Mountain" is from The Sound of Music). The new edition includes insightful liner notes by Gayle Wald, Professor of English and American Studies at George Washington University and author of Shout, Sister, Shout!: The Untold Story of Rock-and-Roll Trailblazer Sister Rosetta Tharpe.
"This is the kind of music I feel the happiest doing."
Though not a commercial success when first released, this long lost musical treasure trove from Dee Dee Sharp stands the test of time. She is more than delighted it is again available. She confides, "Truthfully, I have longed for this album to come out again, it's been something of a secret desire of mine. It's a blessing. This is the kind of music I feel the happiest doing."
Tracklist
1. Peace In The Valley
2. He
3. He's Got The Whole World In His Hands
4. I Believe
5. Vaya Con Dios
6. You'll Never Walk Alone
7. It Is No Secret (What God Can Do)
8. We'll Walk Together
9. Heavenly Father
10. Up Hill
11. Climb Every Mountain
12. I'll Make You Mine