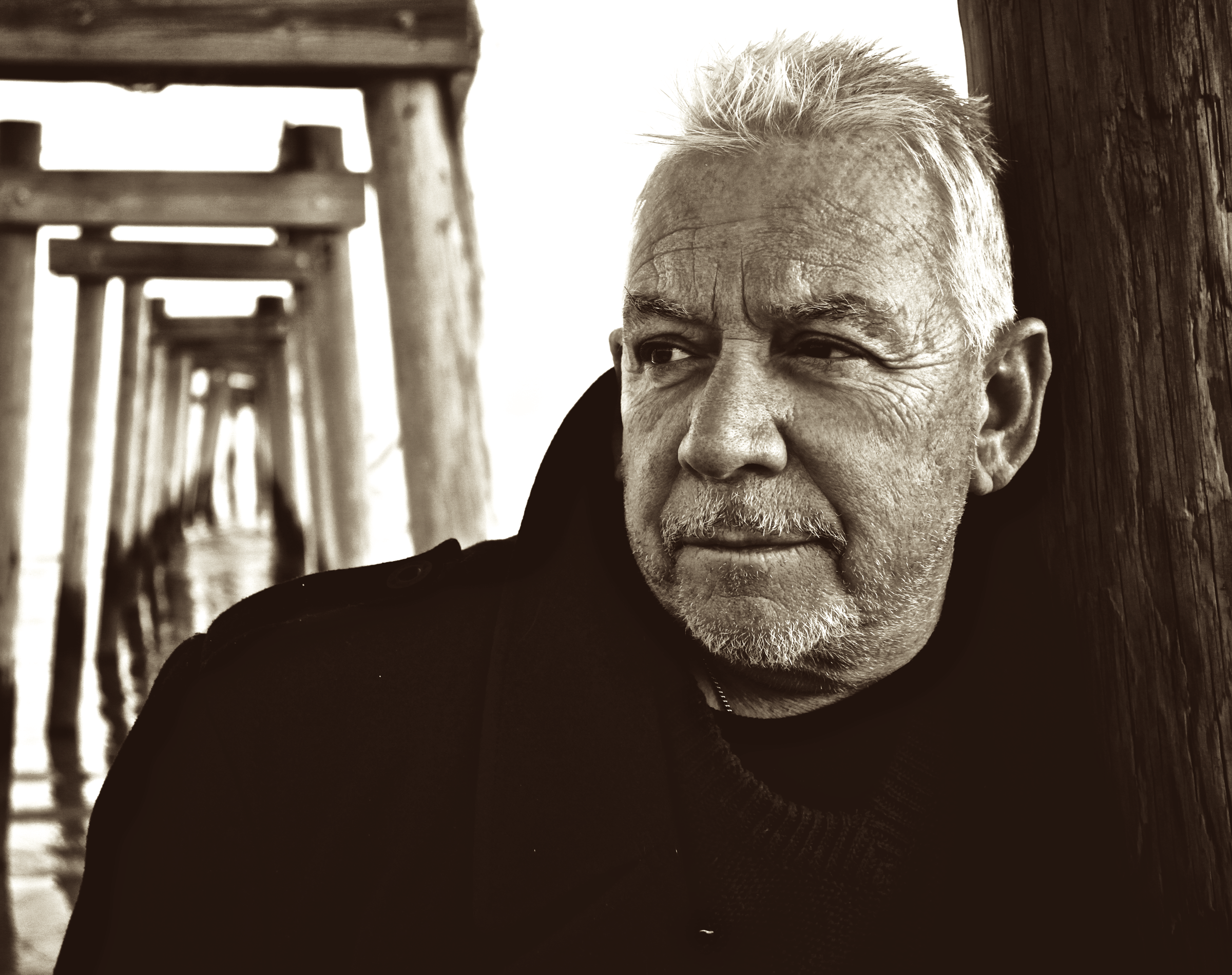 As Eric Burdon wraps up his current European leg of his ongoing World Tour in Notodden Blues Festival in Norway, several shows are lining up right here in North America. Hitting the Midwest, and both the East and West Coasts, Burdon will be filling in additional dates moving forward. The legendary singer, named by Rolling Stone as one of the best singers in Rock and Roll, has been incredibly busy and productive in the past year. He has released an EP with The Greenhornes, an LP that is being heralded as his most personal-to-date, (Til Your River Runs Dry, ABKCO), and recently signed a joint book deal with Alfred Music and ABKCO Records and Music to write his 3rd volume of memoirs, Breathless.
Burdon's distinctly soulful voice, powerful lyrics and musical choices are often credited for shaping the landscape and history of rock and roll over the course of the past several decades, with timeless hits including "It's My Life," "House of the Rising Sun," "Don't Let Me Be Misunderstood," "When I Was Young," and "Spill The Wine," among many others, causing some of rock's most articulate voices, from Bruce Springsteen to Patti Smith and Iggy Pop, to cite his strong influence upon their work.
Earlier this year, Eric released 'Til Your River Runs Dry which has been heralded as his most personal album to date. It has been met with critical acclaim worldwide and is making an impact on AAA radio. Hailed by Rolling Stone Magazine as one of the "100 Greatest Singers of All Time," Eric Burdon has long been a groundbreaker while maintaining a commanding presence in music with the Animals, with WAR and, simply, as Eric Burdon.
ERIC BURDON NORTH AMERICAN TOUR DATES:
08/24- ELGIN, IL- Festival Park
08/25- STERLING HEIGHTS, MI – Freedom Hill Amphitheatre
08/28- Red Bank, NJ- Count Basie Theater
08/29- VERONA, NY- Turning Stone Casino
08/30- BUFFALO, NY – Buffalo Place
09/01- SEATTLE, WA – Bumpershoot Festival
09/07- CALGARY, AB – Deerfoot Inn and Casino
09/20- REGINA- Casino Regina
09/21- EDMONTON- Festival Place- Sherwood Park
10/09- BATON ROUGE
10/10- BATON ROUGE
10/11- BEVERLY HILLS, CA – Saban Theater
10/22- ENGLEWOOD, NJ – Bergen Performing Arts Center
10/23- RIDGEFIELD, CT- Ridgefield Playhouse
10/24- QUEBEC CITY, CANADA – Palais Montcalm
10/26- TORONTO, ON- Massey Hall
European Tour Dates:
11/11- WORPSWEDE, GERMANY- Musichall
11/12- KOLN, GERMANY- Live Music Hall
11/14- ESSEN, GERMANY- Colosseum
11/15- ERFURT, GERMANY- Thuringenhalle
11/16- BAD RAPPENAU, GERMANY- Stadthalle
11/18- OSNABRUCK, GERMANY- Rosenhof
11/19- HAMBURG, GERMANY- FABRIK
11/21- HEERLEN, HOLLAND- Parkstad Theater
11/22- HENGELO, HOLLAND- Metropol
11/23- DEN HAAG, NETHERLANDS- Paard van Troje
11/26- PARIS, FRANCE- Olympia Music Hall
11/28- BIBERACH, GERMANY- Stadthalle
11/29- MUNICH, GERMANY- Krone
11/30- STUTTGART, GERMANY- LAK Musichall
12/02- NURNBERG, GERMANY- Hirsch
12/02- MAINZ, GERMANY- Frankfurterhof
12/04- KARLSRUHE, GERMANY- Jubez
12/06- REGENSBURG, GERMANY- Airport Musichall
12/07- NEURUPPIN, GERMANY
12/08- LEIPZIG, GERMANY- Haus Auensee