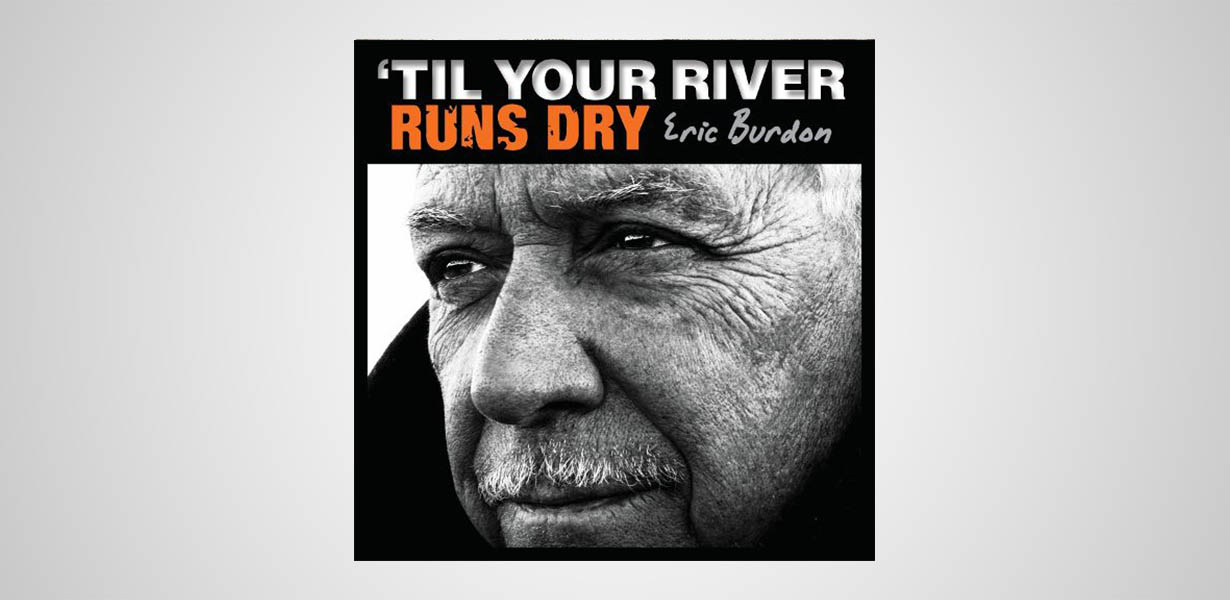 'Til Your River Runs Dry, Eric Burdon's critically acclaimed new album is now available worldwide (it was released in the United States and Canada January 29)! Click the links above to order the album now!
'Til Your River Runs Dry is a collection of 12 songs, most of which were written by Eric. The album's title reflects Eric's lifelong passion to "express his own truth." The result is a deeply intimate, honest self-portrait, as well as an unsparing look, through his eyes, at religion, politics and the environment.
Many of the song titles reflect Eric's continuing concerns, addressing the topics that he finds most urgent, intriguing and important.
Produced by Eric Burdon and Tony Braunagel, the new album was recorded at Playback Studios in Santa Barbara, at Ultratone Recording in Studio City (where Eric recorded his last two albums, My Secret Life and Soul of a Man), and in New Orleans, where Eric feels most closely connected to his original, musical roots. 'Til Your River Runs Dry was mixed by Ed Cherney and mastered by Doug Sax and Eric Boulanger at The Mastering Lab in Ojai, California.
Praise for 'Til Your River Runs Dry:
"A voice that still resonates with earthy power" – Rolling Stone
"Eric Burdon is back, bigger and better than ever. It's about time- for him and for us." – No Depression
"Still kicking complete ass at 70, Burdon unleashes a furious string of tough accusations and burning questions… Mellowing with age? Trying bellowing."- SomethingElseReviews
"[Eric Burdon's] voice is gruffly wizened but still unmistakably the person who mesmerized 60's youngsters singing "House of the Rising Sun" with booming angst. With a top notch band behind him led by co-producer/drummer Tony Braunagel and a batch of pretty good rockers that reflect on a life filled with more ups and downs than most of us will ever experience, this is a well-earned victory lap. Eric Burdon's river is far from running dry." -American Songwriter
 Water
Memorial Day
Devil And Jesus
Wait
Old Habits Die Hard
Bo Diddley Special
In The Ground
27 Forever
River Is Rising
Medicine Man
Invitation To The White House
Before You Accuse Me