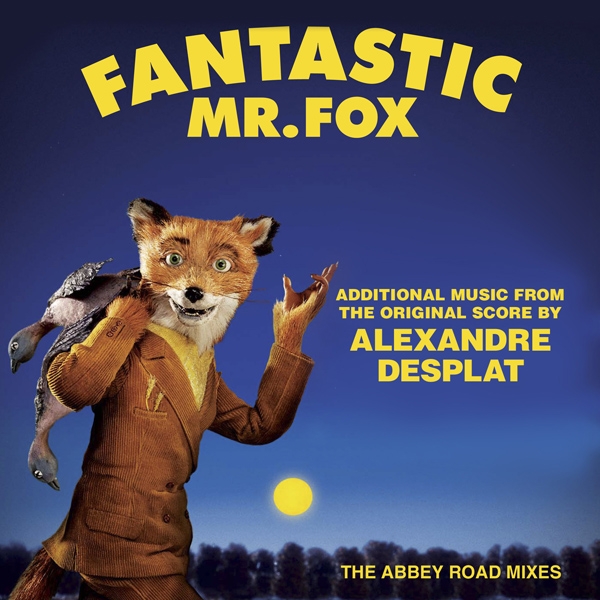 The score to Fantastic Mr. Fox by Alexandre Desplat has been named the Best Original Film Score of the Year by the World Soundtrack Academy and Desplat was named Film Composer of the Year! Read on for the official press release and click the link above to download the album now.
The World Soundtrack Academy announced tonight the winners of the World Soundtrack Awards 2010, the closing event of the 37th Ghent International Film Festival. Alexandre Desplat was chosen as Film Composer of the Year 2010 and took home the award for Best Orginal Film Score of the Year (Fantastic Mr. Fox) for the second year in a row. Ryan Bingham & T Bone Burnett received the World Soundtrack Award for Best Original Song Written for Film ('THE WEARY KIND' from "Crazy Heart") and Abel Korzeniowski is the Discovery of the Year Award and Public Choice for A Single Man. John Barry received the World Soundtrack Lifetime Achievement Award.
Both the ceremony and the concert were attended by world famous composers such as Gabriel Yared (The Talented Mr. Ripley), Angelo Badalamenti (Twin Peaks), Howard Shore (Lord Of The Rings), Craig Armstrong (Love Actually), Stephen Warbeck (Shakespeare In Love), Gustavo Santaolalla (Motorcycle Diaries), Bruno Coulais (Océans), Frédéric Devreese (Un Soir, Un Train), Elliot Goldenthal (Titus) and Nico Muhly (The Reader). During and after the ceremony The Brussels Philharmonic performed music of all composers mentioned above.
The winners:
Film Composer of the Year
Alexandre DESPLAT (Fantastic Mr. Fox, New Moon, Julie & Julia, The Ghost Writer)
Best Original Film Score of the Year 2010
FANTASTIC MR. FOX by Alexandre Desplat
Best original song written for Film
'THE WEARY KIND' from Crazy Heart
music & lyrics by Ryan Bingham & T Bone Burnett
Discovery of the Year
Abel KORZENIOWSKI for A Single Man
Public Choice Award
Abel KORZENIOWSKI for A Single Man
Sabam Award for Best Young European Composer
Karzan Mahmood
Lifetime Achievement Award
John Barry