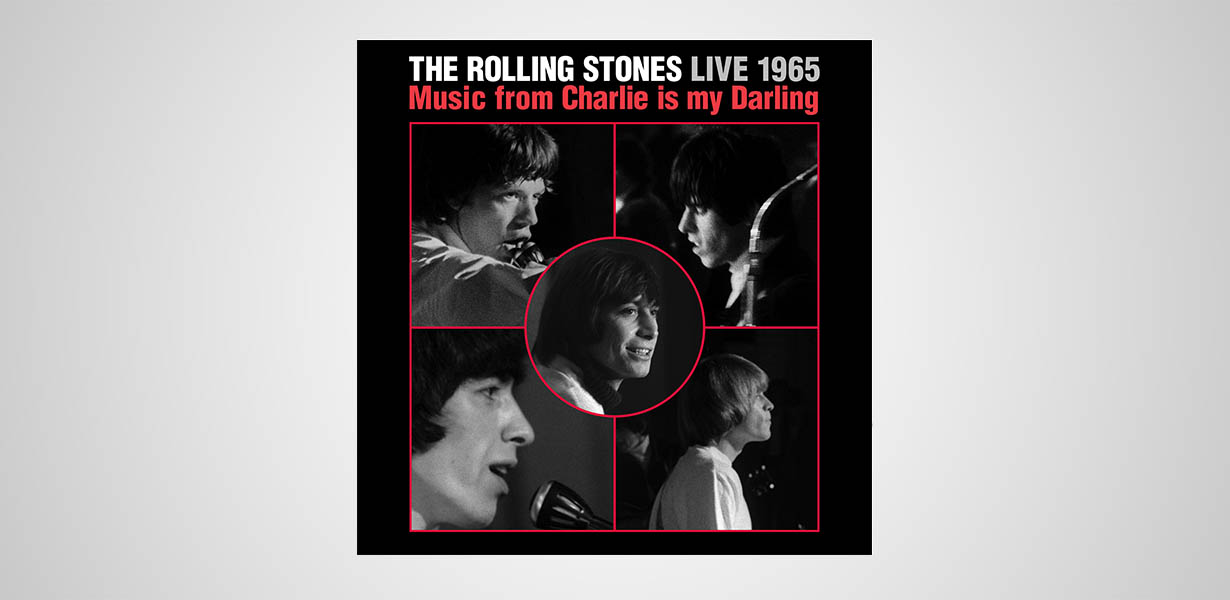 ABKCO Records will digitally release The Rolling Stones Live 1965: Music From Charlie is my Darling on January 21. The thirteen song set dates back to the breakthrough period of the Rolling Stones original lineup — Mick Jagger, Keith Richards, Charlie Watts, Brian Jones and Bill Wyman — as chronicled in the critically acclaimed film Charlie is my Darling- Ireland 1965 — and is in contention for Grammy recognition later this month.
A Super Deluxe edition of the film was released in 2012 that included companion audio CDs which resulted in a Grammy® nomination in the Best Historical Album category for Teri Landi, Andrew Loog Oldham and Steve Rosenthal, the compilation producers, along with mastering engineer Bob Ludwig. In honor of the nomination, ABKCO is offering a digital version of this limited CD release to fans everywhere.
The performances, as captured on Live 1965, provide fierce, elemental testimony to the Rolling Stones coming into their own as interpreters of blues-rooted material as well as to the emerging songwriting acumen of the Jagger/Richards team.
The thirteen tracks include "Everybody Needs Somebody To Love," which Mick Jagger sang in tribute to the late Solomon Burke on the 2011 Grammy telecast, as well as Bobby Troup's "Route 66," Willie Dixon's "Little Red Rooster" and "Pain In My Heart" written by Allan Toussaint and covered by Otis Redding. Other tracks include Don Ray's boogie-woogie classic "Down The Road Apiece," "Time Is On My Side," the Jerry Ragovoy-penned standard that Irma Franklin first recorded and Hank Snow's country burner "I'm Moving On." Original material on The Rolling Stones: Live 1965 includes the rave up "I'm Alright," collaboratively written by all five members of the band, Jagger/Richards' "Off The Hook," the studio version of which is on The Rolling Stones Now! and "The Last Time," the band's first British single to carry the Jagger/Richards credit line.
Live 1965: Music From Charlie is my Darling track listing:
1. Show intro
2. Everybody Needs Somebody To Love
3. Pain In My Heart
4. Down The Road Apiece
5. Time Is On My Side
6. I'm Alright
7. Off The Hook
8. Charlie's intro to Little Red Rooster
9. Little Red Rooster
10. Route 66
11. I'm Moving On
12. The Last Time
13. Everybody Needs Somebody To Love (Finale)