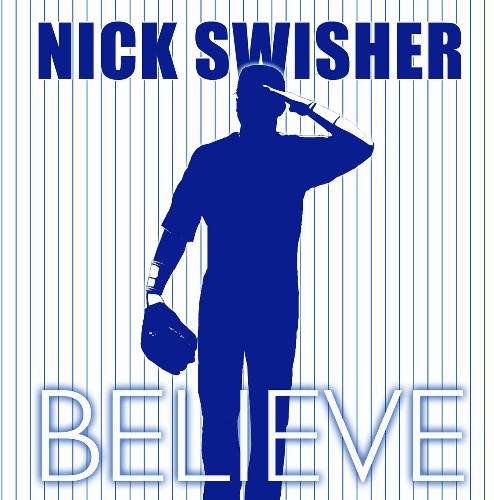 Nick Swisher will be signing copies of his new CD Believe this Saturday, November 19th at 2 p.m. at J&R Music located at 23 Park Row in New York City! Be sure to stop by!
World Series Champion and Major League Baseball All-Star Nick Swisher of the New York Yankees has added one more credit to his professional resume- recording artist. Swisher has released his first full-length twelve song kids CD entitled Believe. A portion of the proceeds will be going to Swish's Wishes, Nick's charitable foundation which is dedicated to enriching lives and lifting the spirits of children who are facing vital health issues.
On Believe, Swish is joined in the recording studio by an all-star band of musicians including drummer Kenny Aronoff (John Mellencamp, Melissa Etheridge), bassist Leland Sklar, guitarist Tim Pierce and keyboardist Matt Rollings. Special musical guests playing guitar on the album include former New York Yankee and Latin GRAMMY Nominee Bernie Williams and San Francisco Giant pitcher Barry Zito. Also accompanying Nick on the album is a group of talented kids ages eight to thirteen years old who sing backup vocals on each song.
Included are kids from the nationally acclaimed music education franchise School Of Rock, as well as thirteen year old Natalie Prieb, granddaughter of Baseball Commissioner Bud Selig. Believe was produced by Loren Harriet, who also helmed Bernie Williams' two critically acclaimed albums.