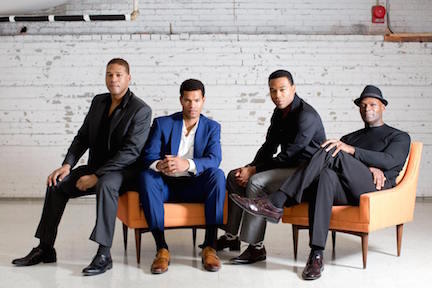 ABKCO is proud to support CenterStage in Baltimore in their presentation of director Kwame Kwei-Armah's production of One Night in Miami written by Kemp Powers. Its February 25, 1964 -The show depicts a fictional account of a real evening when twenty-two-year-old Cassius Clay has just won the world heavyweight boxing title. Instead of hitting the town, Clay chooses to celebrate in a Miami motel room with three close friends—activist Malcolm X, singer Sam Cooke, and football star Jim Brown. We're invited to imagine what might have happened in that tiny motel room. As the Civil Rights movement stirs outside, and the melody of "A Change is Gonna Come" hangs in the air, four men will emerge from that one night ready to define a new world.
When it played in Los Angeles in 2013, The Hollywood Reporter noted that it "crackles with both the charisma and humanity of these iconic figures." The production is a 90 minute play with music, and features "You Send Me" and "A Change is Gonna Come" sung by Grasan Kingsberry who plays Sam Cooke. Other cast members are Tory Andrus (Malcolm X), Sullivan Jones (Cassius Clay), Esau Pritchett (Jim Brown), Royce Johnson (Kareem) and Genesis Oliver (Jamaal).
Opening night is January 21st and the show runs through February 8th. Click the link above for tickets and for more Sam Cooke grab Portrait of a Legend 1951-1964.
One Night In Miami will also play at the Denver Center for the Performing Arts March 20-April 19. Check back for updates!