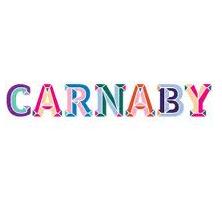 The Rolling Stones are collaborating with Carnaby, in celebration of their 50th Anniversary, for the 2012 Christmas installations. Carnaby is world famous for its musical heritage as well as fashion and this year's Christmas designs will be a very special project with the greatest rock'n'roll band in the world.
The Christmas public art will consist of huge 3D spheres suspended throughout Carnaby Street containing gold and silver vinyl records emblazoned with the bands iconic artwork and album covers. The Carnaby arches will also be dressed with the Stones' iconic tongue and lips logo. The outdoor installation tells a visual story from the band's creation in the 1960s to the present day.
The installations will launch on 8th November 2012 and will be in place until 6th January 2013. In addition there will be a Rolling Stones pop up shop on Carnaby Street. This will be a curated space that will sell limited edition apparel and prints, plus the band's new greatest hits collection GRRR!, released on 12th November. A limited edition canvas shopping bag will also be available for Carnaby shoppers.
The Rolling Stones/ Carnaby relationship began in the 1960s, when the band would often frequent the shops on Carnaby Street, and just round the corner on Broadwick Street where they rehearsed for their first live shows.
'We are delighted to be working with the most famous band in the world. They have been instrumental in defining popular culture and epitomise the essence of Carnaby's music heritage'.
Simon Quayle, Director, Shaftesbury
Carnaby is London's most exciting destination for shopping and leisure, with a unique mix of global fashion brands, independent stores, unusual boutiques and award winning restaurants. No other area in London can boast such a distinctive heritage for fashion, music and youth culture.