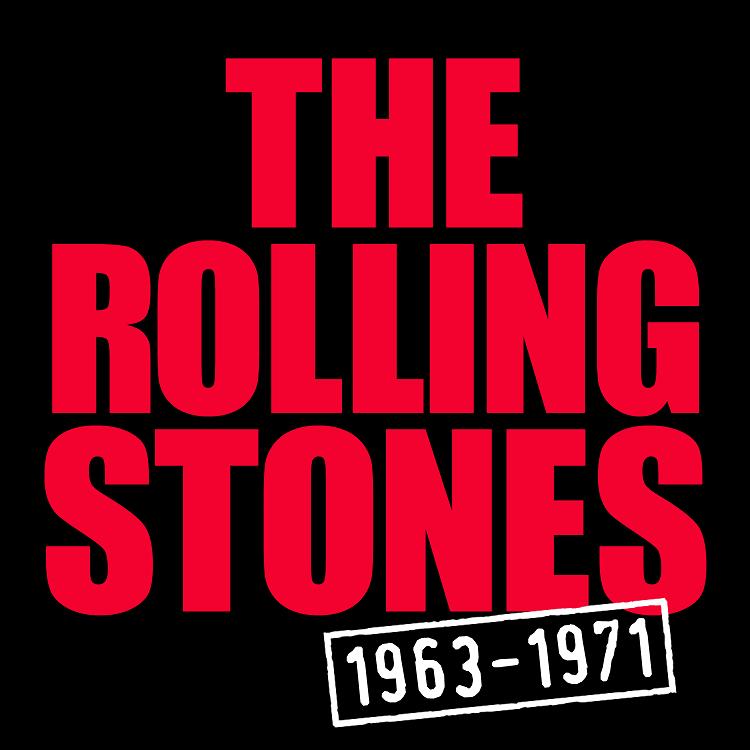 In further celebration of their 50th anniversary, The Rolling Stones are globally announcing a Rolling Stones destination on the iTunes Store, allowing newcomers to the group and long-standing fans alike to purchase all of the bands biggest and best albums, live releases and singles from the past 50 years. All available content has been mastered exclusively for iTunes (iTunes.com/TheRollingStones), ensuring the delivery of the music to listeners with increased audio fidelity, more closely replicating what the artists, recording engineers, and producers intended.
In addition, two Complete Collections chronicling the band's extraordinary career and covering the 1963-1971 period and the 1971-2013 period are now available, offering incredible value to millions of admirers.
From their introductory cover of Chuck Berry's Come On to last year's self-penned releases Doom And Gloom and One More Shot from the new Greatest Hits collection GRRR!, via the irresistible, era-defining, chart-topping singles (I Can't Get No) Satisfaction, Jumpin' Jack Flash and Honky Tonk Women, the Rolling Stones have soundtracked the last 50 years and remain a touchstone of popular culture as well as one of the world's biggest concert attractions.
The Rolling Stones have sold over 200 million albums worldwide and created a rock'n'roll template that has influenced everyone from Aerosmith to Oasis via Primal Scream, Guns N' Roses and Jack White. Pioneers of arena and stadium concerts since the late 1960s, they went on to stage hugely successful world tours throughout the next five decades and have been wowing audiences on both sides of the Atlantic on their 50 & Counting Tour. They are due to headline the Glastonbury Festival at the end of the month before returning to London's Hyde Park for two sell-out open air concerts at the scene of their legendary July 1969 appearance.
The Rolling Stones destination on the iTunes Store (iTunes.com/TheRollingStones) will feature all of the bands indispensable classic studio albums in pristine sound quality, from their eponymous 1964 debut, The Rolling Stones No. 2 in 1965, to 1968's Beggars Banquet, Sticky Fingers in 1971, Exile On Main St. in 1972 and beyond, providing a handy one-stop opportunity for aficionados to acquire their unparalleled catalogue.
The store will also feature the bands critically-acclaimed live albums and compilations including the latest Greatest Hits release 'GRRR!'.
Other products include the award-winning documentary Crossfire Hurricane, Charlie is my Darling – Ireland 1965, Ladies And Gentlemen: The Rolling Stones, filmed on the band's heralded 1972 tour, Rock and Roll Circus, The Rolling Stones 50 eBook, music folios and The Rolling Stones Official App.
The Complete Collection Box Set 1963-1971
Is now available in the iTunes Store and includes the following albums and EPs:
The Rolling Stones (EP)
The Rolling Stones (UK)
Five by Five (EP)
The Rolling Stones No. 2
Out Of Our Heads (UK)
Aftermath (UK)
Between The Buttons (UK)
Their Satanic Majesties Request
Beggars Banquet
Let It Bleed
Metamorphosis
No Stone Unturned Vol. 1 (22 singles, B sides and more)
No Stone Unturned Vol. 2 (20 singles, B sides and more)
The Complete Collection Box Set 1971-2013
Sticky Fingers
Exile On Main St. (Deluxe Edition)
Goats Head Soup
It's Only Rock n Roll
Black & Blue
Love You Live
Some Girls (Deluxe Edition)
Emotional Rescue
Tattoo You
Still Life
Undercover
Dirty Work
Steel Wheels
Flashpoint
Voodoo Lounge
Stripped
Bridges To Babylon
Live Licks
A Bigger Bang
Shine A Light
Doom And Gloom – (Album Version + Jeff Bhasker Mix)
One More Shot – (Album Version + Jeff Bhasker Mix)