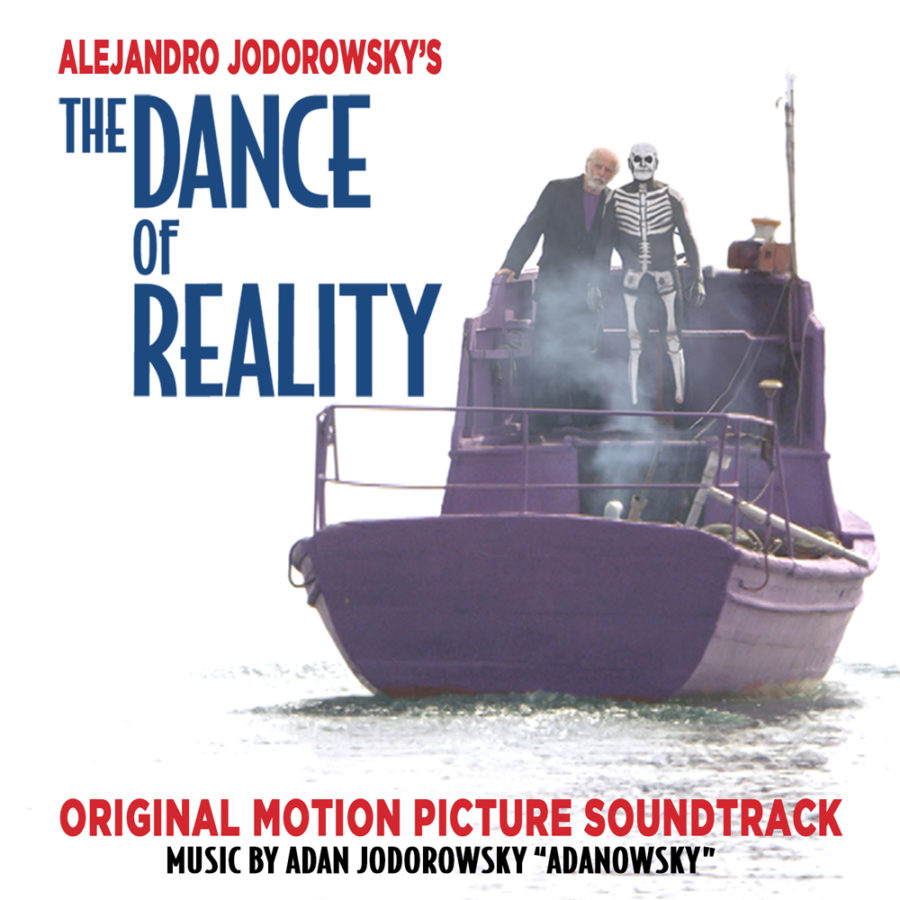 Acclaimed filmmaker Alejandro Jodorowsky, the self-described "Cecil B. de Mille of the underground," commissioned his son Adan Jodorowsky to compose the score for his latest film The Dance of Reality. The soundtrack album is available digitally now, just days before the film's U.S. theatrical release on May 23rd.
Born and raised in France, Adan Jodorowsky, aka "Adanowsky," also has a role in the film as "The Anarchist." He is an established musician/composer and actor in his own right, having provided music for, and acted in, Julie Delpy's 2007 film 2 Days in Paris. The haunting and reflective tone of The Dance of Reality's score perfectly captures the mood of what The Guardian calls an "arresting spectacle," that is "swathed in surreal mythology dream logic and instant day-glo legend, resembling Fellini, Tod Browning, Emir Kusturica, and many more." The score took three months to compose, and 33 musicians were involved in the recording process, which was tracked in Paris and Macedonia.
Alejandro Jodorowsky first came to international prominence in 1970 when John Lennon championed his "acid western" film El Topo, which was screened on a regular basis at the Elgin Theatre in New York at midnight, birthing the "midnight movie" phenomenon. Many of his subsequent films such as The Holy Mountain and Santa Sangre, with their focus on psychedelic imagery and spiritual subject matter, have become cult favorites among generations of underground moviegoers. Autobiographical in nature, The Dance of Reality, Jodorowsky's first film in 23 years, follows him as a child in the coastal town of Tocopilla, Chile, and his struggles as the offspring of Ukrainian Jewish immigrants.
Composing The Dance of Reality soundtrack was a transformative process for Adan Jodorowsky. He says of the experience, "Writing the score for the history of my family has healed my soul forever."