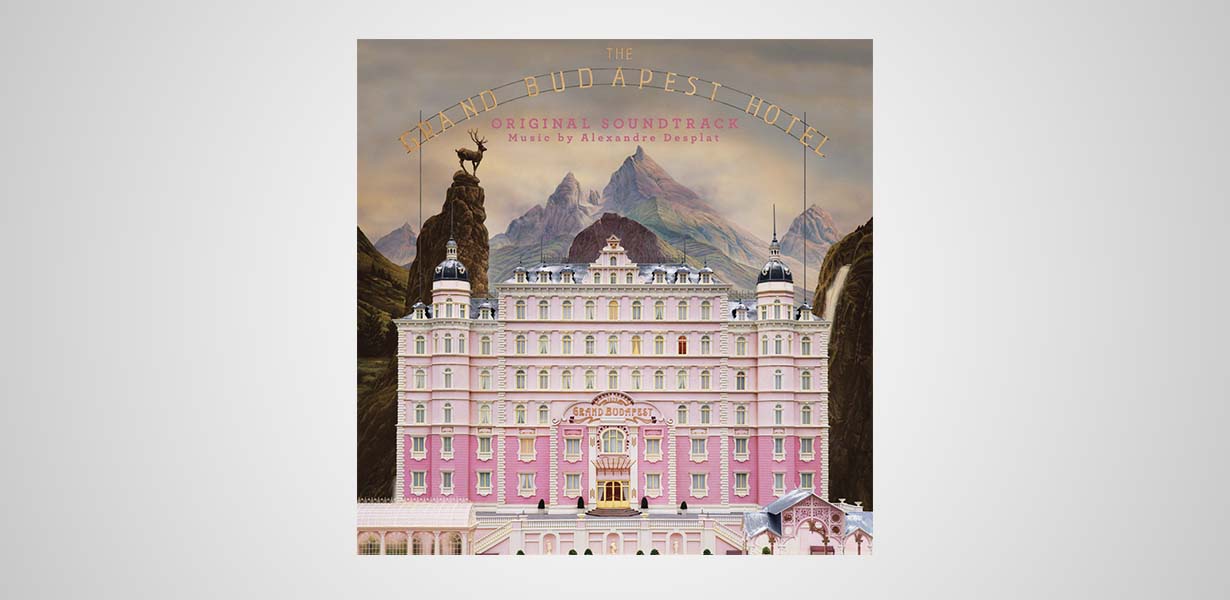 Wes Anderson's latest film The Grand Budapest Hotel stars Ralph Fiennes, Bill Murray, Edward Norton, Adrien Brody, Willem Dafoe, Jeff Goldblum, Jude Law, Harvey Keitel, Saoirse Ronan, Léa Seydoux, Jason Schwartzman, Tilda Swinton, Owen Wilson, and more. It hits theaters March 7.
Anderson co-produced the soundtrack with longtime music supervisor Randall Poster. It features original music by composer Alexandre Desplat (who worked with Anderson on Moonrise Kingdom and Fantastic Mr. Fox) as well as Russian folk songs and performances by the Osipov State Russian Folk Orchestra.
The soundtrack is out March 3 on ABKCO. It's streaming now on Pitchfork Advance, our immersive music streaming platform designed to emulate the classic album experience. It will be available on Advance until March 2.
Advance is also currently streaming releases from Eagulls, Trust, Frankie Cosmos, and the Unsemble.
Pitchfork Advance showcases an interactive listening environment featuring pre-release albums streams with dynamic graphics and a host of tools that allows fans to engage with album art, lyrics, credits, track listings, artist info, and more while they listen.
The Grand Budapest Hotel Original Soundtrack:
 Öse Schuppel: "s'Rothe-Zäuerli"
"The Alpine Sudetenwaltz" *
"Mr. Moustafa" *
"Overture: M. Gustave H" *
 "A Prayer for Madame D" *
"The New Lobby Boy" *
Siegfried Behrend & DZO Chamber Orchestra: "Concerto for Lute and Plucked Strings I. Moderato"
"Daylight Express to Lutz" *
"Schloss Lutz Overture" *
"The Family Desgoffe und Taxis" *
 "Last Will and Testament" *
"Up the Stairs/Down the Hall" *
"Night Train to Nebelsbad" *
"The Lutz Police Militia" *
 "Check Point 19 Criminal Internment Camp Overture" *
 Osipov State Russian Folk Orchestra, Vitaly Gnutov: "The Linden Tree"
"J.G. Jopling, Private Inquiry Agent" *
"A Dash of Salt (Ludwig's Theme)" *
 "The Cold-Blooded Murder of Deputy Vilmos Kovacs" *
"Escape Concerto" *
"The War (Zero's Theme)" *
"No Safe-House" *
 "The Society of the Crossed Keys"
"M. Ivan"
"Third Class Carriage" *
"Canto at Gabelmeister's Peak" *
"A Troops Barracks (Requiem for the Grand Budapest)" *
"Cleared of All Charges" *
"The Mystical Union" *
Osipov State Russian Folk Orchestra, Vitaly Gnutov: "Kamarinskaya"
"Moonshine" (traditional arrangement) *
* Composed by Alexandre Desplat