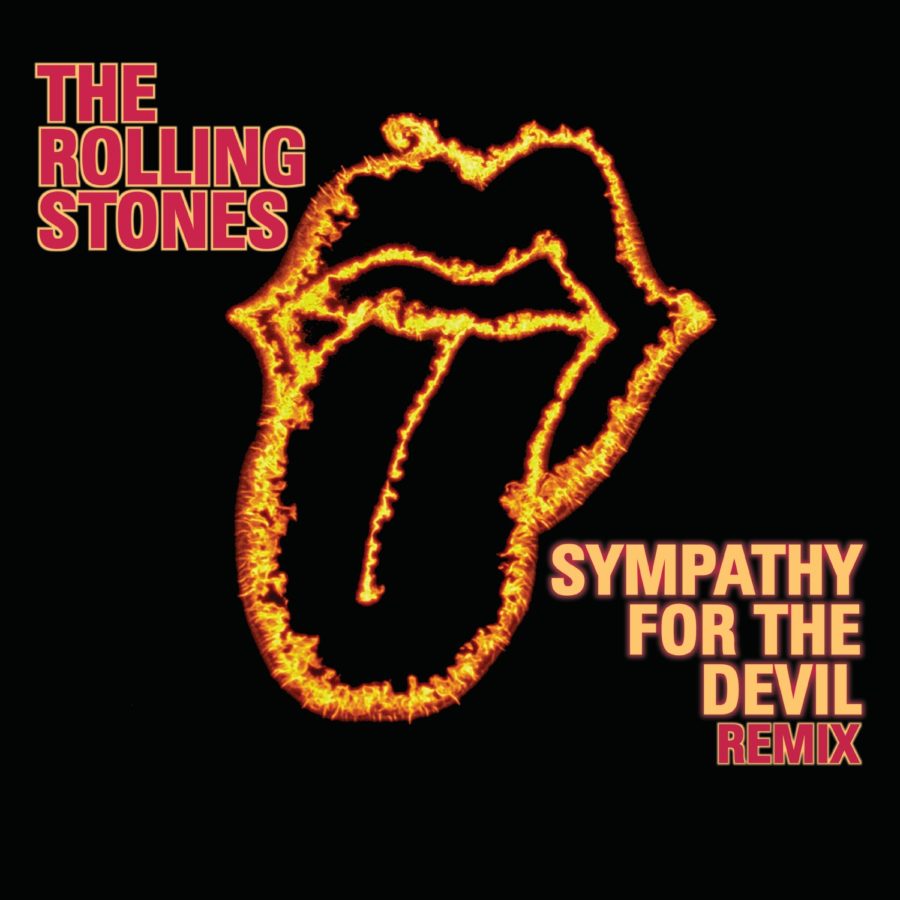 ABKCO Records will follow its recent radio release of remixed versions of the Rolling Stones classic track "Sympathy For The Devil" with a muli-layer SACD hybrid edition on September 16th. Remixes by The Neptunes and Fat Boy Slim, now at radio, will be included as will a previously unheard remix by Dean Gillard and Matt Ward, dubbed "The Full Phatt Remix."
The song first appeared on Beggars Banquet in 1968 and the original will also be part of the package. That version, also part of the current ABKCO/Virgin 40 Licks compilation, will for the first time be offered in 5.1 surround sound. All seven versions on the "Sympathy" remix disc are playable on standard stereo systems and on SACD players in both stereo and 5.1 versions.
The "Full Phatt" remix will debut at AOL keyword: First Listen this weekend giving Rolling Stones fans an exclusive preview of the newest version of "Sympathy For The Devil,"a song that after 35 years remains a signature song for "The World's Greatest Rock 'n Roll Band."
Cover art for the "Sympathy For the Devil Remix" disc is a unique animated lenticular version of the band's iconic lips and tongue logo, outlined in fire. ABKCO is including a coupon in the the "Sympathy" remix package that offers consumers $3 off any of the 22 classic albums, now out as hybrid SACDs in The Rolling Stones Remastered Series. Each coupon is applicable to up to five different titles in the series through participating retailers.
The "Sympathy For The Devil" remix project was conceived by the Rolling Stones in consultation with ABKCO's Jody Kleing. Mick Jagger and Keith Richards green-lit the participation of The Neptunes, Fat Boy Slim and Gillard and Ward.
The First Listen program represents the first time in the history of the music business that songs from the most popular artists debut on any media outlet other than radio or TV. In just a little over a year since the program's launch, AOL members have had the first opportunity to hear more than 75 exclusive world premiers from top artists across music genres, including songs from some of the most popular albums of the year and artists like Bruce Springsteen, Nelly, and Christina Aguilera – whose song was streamed nearly 2 million times in one day.
Sympathy For The Devil
1. The Neptunes Radio Remix
2. The Neptunes Full Length Remix
3. Fatboy Slim Radio Remix
4. Fatboy Slim Full Length Remix
5. Full Phatt Radio Remix
6. Full Phatt Full Length Remix
7. Original Recording by The Rolling Stones
Credits:
SYMPATHY FOR THE DEVIL
Written by Mick Jagger and Keith Richards
Published by ABKCO Music, Inc.
Originally recorded March/June 1968 Olympic Studios London
Mick Jagger: Lead Vocals Keith Richards: Lead Guitar, Bass
Charlie Watts: Drums Bill Wyman: Maracas
Nicky Hopkins: Piano Rocky Dijon: Congas
Background vocals: Keith Richards, Brian Jones, Bill Wyman, Charlie Watts, Nicky Hopkins, Marianne Faithfull & Anita Pallenberg
Remixing Coordinator: Jody H. Klein
Remixing Supervisor: Jelly Bean Benitez
Art Direction: Alisa Coleman-Ritz and Iris W. Keitel
Cover Imagery courtesy of Mark Logue and Marcus Lyall at Punk Films
Lenticular Cover Production: 3d-images.com
Special Thanks: Seth Adkins, Garry Blackburn, Dean Gillard, Mick Gochanour, Michelle Gonzales, Janessa Gursky, April Hobbs, Peter Howard, Bashiri Johnson, Tony King, Michael B. Kramer, Matthieu Lauriot-Prevost, Steve Moir, Nice Shoes, Maria Papazahariou, Joe Parker, Hillary Putnam, Jane Rose, Steve Rosenthal, Ken Salinsky, Laura Walton, & Jimi Zhivago
The Neptunes Remix
Remixed and Re-edited by The Neptunes
ENGINEERS: BRIAN GARTEN & ANDREW COLEMAN
ADDITIONAL MIXING BY SERBAN GHENEA (MIXSTAR)
THE HIT FACTORY (NYC)
HOVERCRAFT STUDIOS (VIRGINIA BEACH, VA)
MIXSTAR STUDIOS (VIRGINIA BEACH, VA)
Fatboy Slim Remix*
Remixed and Re-edited by Fatboy Slim
Mixed and engineered by Simon Thorton
for the Mix Dept. at HMS House
Full Phatt Remix
REMIX AND ADDITIONAL PRODUCTION BY
MATT WARD & DEAN GILLARD
FOR FULL PHATT PRODUCTIONS
STEREO MIX BY SGT. FURY AT MAGIC SHOP NYC
ASSISTED BY "DUM DUM" DUGAN
ADDITIONAL MIXING BY DOUBLE D & DISCO
AT THE FLAVA LAB LONDON
MASTERED BY: BOB LUDWIG (GATEWAY MASTERING & DVD)
EXCEPT * HERB POWERS
ANALOG TO DIGITAL TRANSFERS: TERI LANDI
Hybrid SACD (playable on all CD players) 5.1 Surround