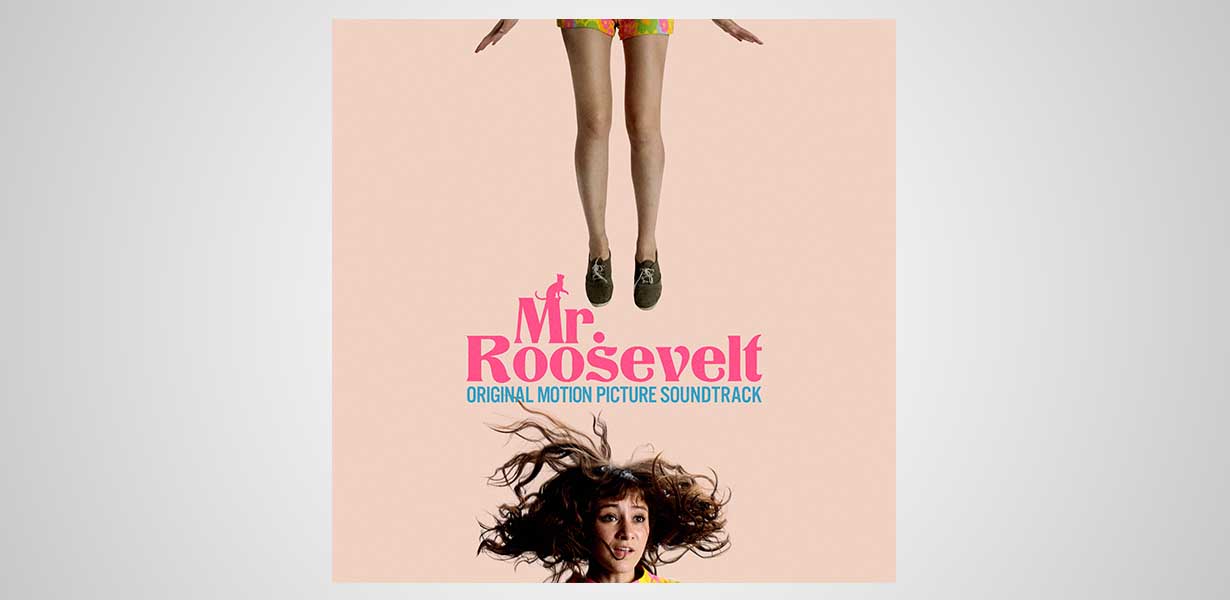 On December 8, ABKCO will release Mr. Roosevelt Original Motion Picture Soundtrack for download and streaming. Written/directed by and starring Noël Wells (Saturday Night Live, Master of None), Mr. Roosevelt premiered at South by Southwest this year, where it won the Audience Award.  The soundtrack incorporates Ryan Miller's original score with tunes by Fruit Bats, Jimmy Radcliffe, Heartless Bastards and others.
After a death, struggling comedian Emily Martin (played by Wells) returns to her college town and is forced to spend the weekend with her ex-boyfriend and his new and improved girlfriend. Co-starring Nick Thune (Folk Hero, Good Guy), Britt Lower (Man Seeking Woman), Daniella Pineda (The Detour, Jurassic World 2) and Andre Hyland (The 4th), Mr. Roosevelt was described by Variety as a "riotously endearing comedy." Vanity Fair says the film is "a shockingly great display of comedic prowess" and that "Wells is the very definition of impressive." To date, it has a critic rating of 100% from Rotten Tomatoes.
"Mr. Roosevelt is ultimately a movie born out of a love of music, and having the soundtrack get released feels like the film has come full circle," commented Noël Wells. "I'm so excited to share these great songs along with Ryan Miller's sweet and irreverent score."
In addition to being the lead singer of Boston-based alternative rock band Guster, Texas native Ryan Miller has also composed film scores for Safety Not Guaranteed (2012), The Kings of Summer (2013), In a World… (2013) and The Fundamentals of Caring (2016).
Revolving around singer/songwriter Eric D. Johnson, indie folk band Fruit Bats had a string of releases on Sub Pop in the '00s and early '10s. "Flamingo" comes from their 2009 album The Ruminant Band. Philadelphia experimental rock group Man Man contributes "Whalebones," from their third full-length Rabbit Habits (2008). Lotus' brand of dancy electronic-based music is represented in Mr. Roosevelt with "Fearless," from their most recent album Eat The Light (2016). Late soul singer/Brill Building songwriter Jimmy Radcliffe's graces the soundtrack with "Why Me." Cincinnati garage rock band Heartless Bastards' "Into The Light" comes from their 2015 album Restless Ones.
The Leeks are a fictitious band featured in Mr. Roosevelt, fronted by the character Jen (Daniella Pineda). The actress provides her real-life vocals on "Python Pageant." Mr. Roosevelt Original Motion Picture Soundtrack is rounded out with songs by Mieke Miami and Keith Papworth and The Noveltones.
Mr. Roosevelt Original Motion Picture Soundtrack 
1)    Fruit Bats – "Flamingo"
2)    Ryan Miller – "The First Time"
3)    Mieke Miami – "August"
4)    Ryan Miller – "How Long Does He Have?"
5)    Man Man – "Whalebones"
6)    Jimmy Radcliffe – "Why Me"
7)    Ryan Miller – "Titty Ghost"
8)    Ryan Miller – "Celeste Jones"
9)    Lotus – "Fearless"
10)  The Leeks – "Python Pageant"
11)  Keith Papworth and The Noveltones – "Sheer Murder"
12)  Ryan Miller – "Absconding"
13)  Heartless Bastards – "Into The Light"