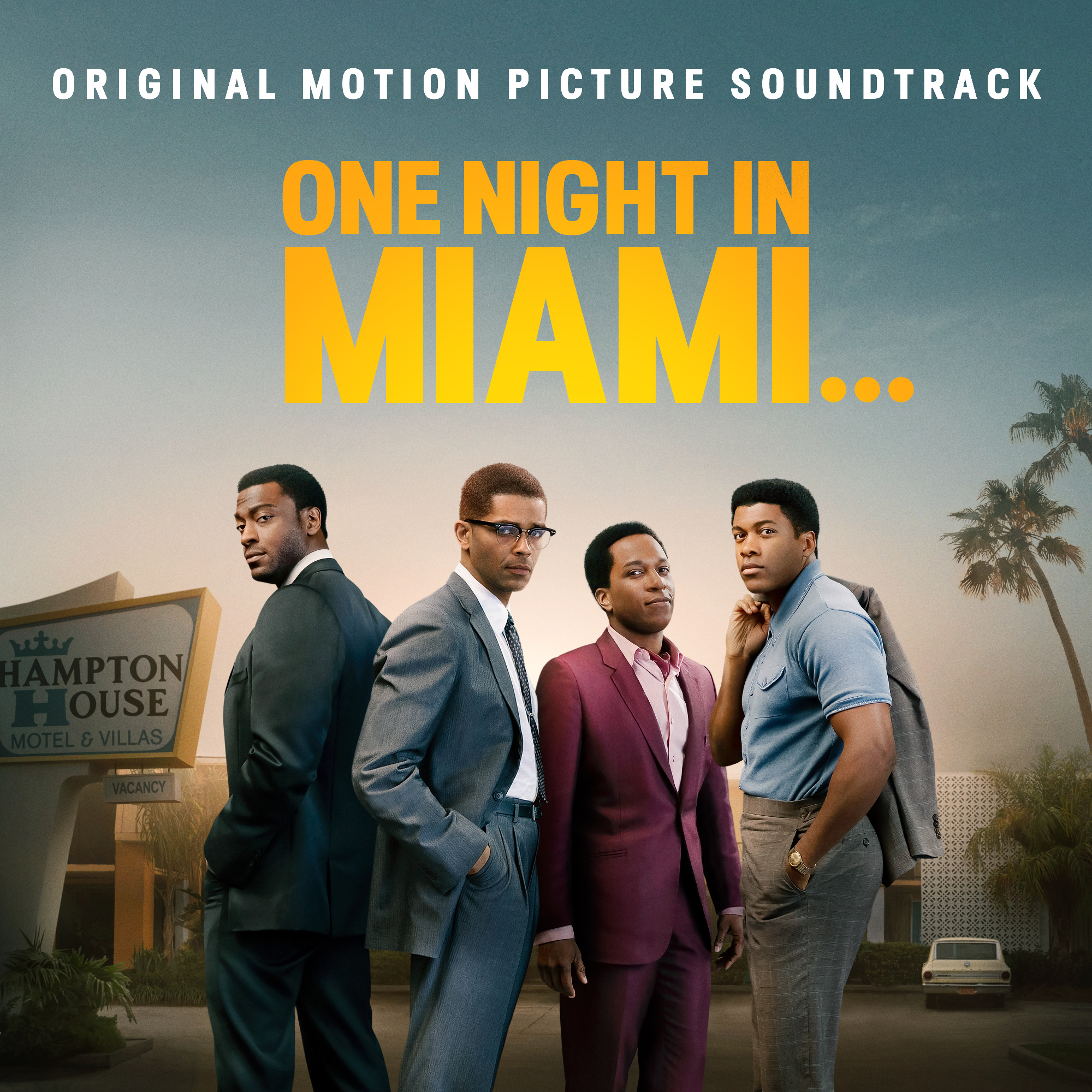 On January 5, ABKCO will release the single "Speak Now," a new song performed by Leslie Odom Jr.  Odom, along with Sam Ashworth, wrote the original composition. The song soars over the end title credits of the upcoming film One Night In Miami… and is a reflection of Odom's own point of view regarding the ongoing struggle for civil rights and human dignity.
"Speak Now" appears on One Night In Miami… (Original Motion Picture Soundtrack) set for release on January 15, concurrent with the film's debut on Amazon Prime Video. In the film, Leslie Odom Jr. portrays Sam Cooke and performs key compositions of Cooke's repertoire, including the masterpiece "A Change Is Gonna Come" Like some of Cooke's most notable work, Odom's words in "Speak Now" is a contemplative entreaty that takes stock of our current circumstance with the resonant lyric:
I swear we'll never find our way to where we're going, all alone (on our own)
Don't take your eyes off the road
Can you hear the bells ring out?
Speak now
Speak now
Can you hear the angels singin' loud?
Speak now
Speak now
Odom reflects, "The movie is so special to me. Sam Cooke is dear to us all. We tried to hide that in the song we wrote. In "Speak Now" we've called out to young people. It is an urgent call to action—to speakset alongside our urging them to first listen.  Listen…and then speak. We listen for instruction, for inspiration. Malcolm left them for us. Sam left them. So Sam Ashworth and I listened to them all. And then we wrote."
In connection with the release of "Speak Now," ABKCO is launching a lyric video directed by Lucy Dawkins and Tom Readdy for London-based Yes Please Productions.  The video makes visual reference to Miami's Hampton House Motel where much of One Night In Miami…  is set.
Odom rose to prominence originating the role of Aaron Burr in the Broadway musical Hamilton for which he took home the Best Actor Tony® and Grammy® Awards. He recently released The Christmas album, his second holiday album, which follows the release of Mr, his third album and first of all-original material. Odom can also be heard voicing the character of Owen Tillerman in the Apple TV+ animated musical comedy series Central Park, a role which earned him an Emmy nomination.
Regarding his role in One Night In Miami…, Odom commented "Playing Sam Cooke was some big shoes to fill. It was a challenge and an honor. I have such respect and admiration and awe for his talent and what he was able to achieve."
Set on the night of February 25, 1964, the story of One Night In Miami… follows a young Cassius Clay (shortly before he became Muhammad Ali) as he emerges from the Miami Beach Convention Center as the new World Heavyweight Boxing Champion. Against all odds, he defeated Sonny Liston and shocked the sports world. While crowds of people swarm Miami Beach to celebrate the match, Clay – unable to stay on there because of Jim Crow-era segregation laws – instead spends the night at the Hampton House Motel in one of Miami's historically black neighborhoods. It was there that he celebrated his win with three of his closest friends: activist Malcolm X, singer Sam Cooke and football star Jim Brown. The next morning, the four men emerge determined to define a new world for themselves and their people. The ensemble cast consist of Kingsley Ben-Adir as Malcolm X, Eli Goree as Cassius Clay, Aldis Hodge as Jim Brown as well as Leslie Odom Jr. as Sam Cooke.
Directed by Oscar® winner Regina King. One Night In Miami… was written for the screen by Kemp Powers, based on his Olivier-nominated 2013 stage play, the film is produced by Jess Wu Calder and Keith Calder of Snoot Entertainment and Jody Klein of ABKCO Films with King and Powers serving as executive producers. The film will be distributed globally by Amazon Studios.