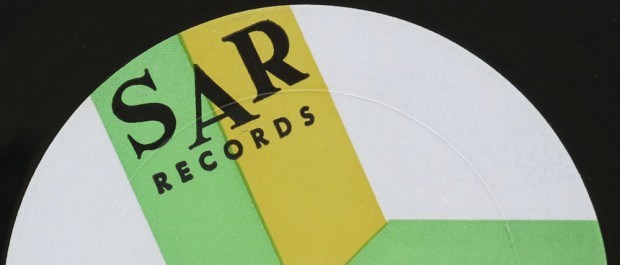 To Be Released January 27
Soul music pioneer Sam Cooke owned and operated SAR Records, his own independent label, from 1959 until his death in December 1964. ABKCO Records has gone to great lengths to uncover many treasures in the SAR catalog and will release two important compilation albums, including a number of previously unreleased tracks on January 27: Joy In My Soul: The Complete SAR Recordings by The Soul Stirrers, the gospel group that helped launch the careers of both Cooke and Johnnie Taylor, and Lookin' For A Love: The Complete SAR Recordings by The Valentinos, who are notable for being Bobby Womack's first secular group.
These releases follow the critically and publicly acclaimed release of The Complete SAR Recordings by L.C. Cooke earlier this year. All three of these historically significant albums are a reflection of Sam Cooke's role as a musical visionary more than a half- century ago.
Founded in 1926 by Roy Crain, The Soul Stirrers were one of the preeminent gospel vocal acts in the U.S. over the next several decades. After many line up changes, a then-unknown Sam Cooke joined the group in 1951, a stint that lasted until his entry into the secular pop world as a solo artist in 1957. Cooke was replaced by Johnnie Taylor (later of "Who's Making Love" fame), and by 1959 the Soul Stirrers found themselves without a label. Cooke and Crain, along with manager/songwriting partner J.W. Alexander reacted by founding SAR Records, whose first order of business was releasing Taylor-fronted Soul Stirrers recordings as well as selections on which Jimmie Outler took the lead.
ABKCO's Joy In My Soul: The Complete SAR Recordings double CD package contains the group's entire recorded output from September 1959 to July 1964, including the LPs Jesus Be A Fence Around Me and Encore!! With The Soul Stirrers as well as non-LP singles and unreleased tracks. The album includes the song "Times Bring About A Change," featured in the soundtrack to Selma, the upcoming film from Oprah Winfrey's Harpo Productions and Brad Pitt's Plan B Productions that chronicles the 1965 Selma to Montgomery voting rights march led by Martin Luther King. Selma opens in New York and Los Angeles on Christmas Day.
Joy In My Soul: The Complete SAR Recordings was annotated by internationally recognized R&B authority Bill Dahl who calls The Soul Stirrers "the cornerstone of SAR's roster."
The Soul Stirrers ignited a revolution in gospel music and were great influences on The Womack Brothers, the children of the Reverend Friendly Womack, a respected Cleveland Baptist minister. The five siblings — Friendly Jr., Curtis, guitarists Bobby, Harry and Cecil – were clearly inspired by gospel groups like the Soul Stirrers but after releasing two singles on SAR, were encouraged by Sam Cooke to add secular soul music to their repertoire. At that point he transformed them into The Valentinos. ABKCO's Lookin' For A Love: The Complete SAR Recordings consists of every track recorded between June 1961 and September 1964, including the collection's namesake and "It's All Over Now" (a hit for both The Valentinos and The Rolling Stones).
Following the loss this year of Rock and Roll Hall of Famer Bobby Womack and the earlier passings of Harry and Cecil, Friendly Jr. and Curtis are the last two surviving Womack brothers. Friendly noted, "Curtis and I are, of course, very excited about the release of this album. We recall Sam Cooke not only as a great record producer but also as a wonderful mentor. His aim for us was to achieve perfection and he didn't just tell us how, he showed us how. He was our teacher; he realized we were just kids so he did everything he could to show us the ropes."
The Soul Stirrers – Joy In My Soul: The Complete SAR Recordings
Tracklist:
CD 1
1) I'm a Pilgrim
2) Listen To The Angels Sing
3) Jesus Be A Fence Around Me
4) Toiling On
5) He's Been A Shelter For Me
6) Stand By Me Father
7) Must Jesus Bear The Cross Alone
8) Don't Leave Me Alone
9) I'm Thankful
10) I Love The Lord
11) He Cares
12) Wade In The Water
13) Lead Me Jesus
14) Heaven Is My Home
15) God Is Standing By
16) Oh How I Love Him*
17) Since Jesus Came Into My Heart*
CD 2
1) His Love
2) No Need To Worry
3) Since I Met The Savior
4) Praying Ground
5) Amazing Grace
6) Free At Last
7) Something Here Inside
8) Time Brings About A Change
9) Joy In My Soul
10) Where Jesus Is
11) Looking Back
12) Oh Mary, Don't You Weep
13) Mother Don't Worry 'Bout Me
14) Lead Me To Calvary
15) All Over This World*
16) When The Gates Swing Open*
*Previously unreleased. CD 1: Tracks 1-17 produced by Sam Cooke. CD 2: Tracks 1-10 produced by J.W. Alexander. Tracks 11-12 produced by Sam Cooke. Tracks 13-16 produced by Sam Cooke and J.W. Alexander
The Valentinos – Lookin' For A Love: The Complete SAR Recordings
Tracklist:
1) Somebody's Wrong- Womack Brothers
2) Couldn't Hear Nobody Pray- Womack Brothers
3) Lookin' For A Love
4) Darling, Come Back Home
5) I'll Make It Alright
6) I've Got A Girl
7) Tired Of Livin' In The Country
8) Don't Go Away*
9) She's So Good To Me
10) Baby, Lots Of Luck
11) It's All Over Now
12) I've Got Love For You
13) Rock In The Cradle Of Love*
14) Somewhere There's A Girl
15) Sugar Dumpling*
16) Bitter Dreams
17) Everybody Wants To Fall In Love
18) Put Me Down Easy*
19) To Show My Love*
20) Shakin' This Way And That*
21) Tired Of Livin' In The Country*
22) Yield Not To Temptation- Womack Brothers*
23) Somewhere There's A God- Womack Brothers*
All tracks produced by Sam Cooke
*Previously unreleased