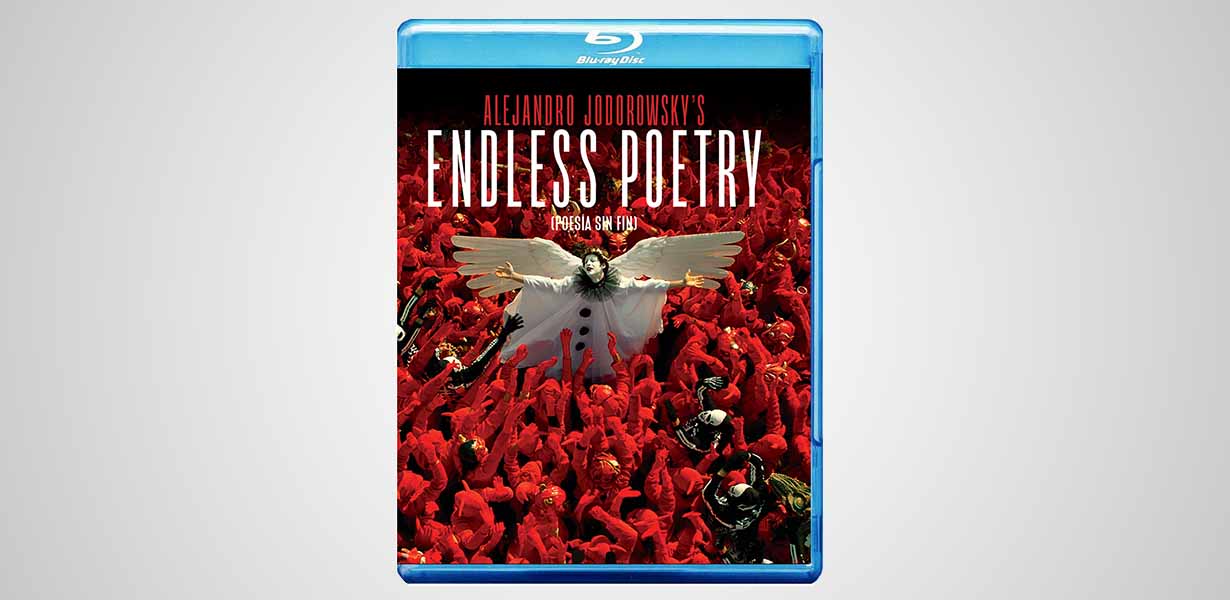 Alejandro Jodorowsky's Endless Poetry will be released on DVD and Blu-ray by ABKCO Films on December 8. A follow-up to The Dance of Reality (2013), the autobiographical picture was described by Variety as "the most accessible movie he has ever made, and it may also be the best. It's Felliniesque and moving."
Endless Poetry details Jodorowsky's life from the time he left the Chilean coastal town of Tocopilla for Santiago at the age of nine, through his decision to move to France when he was in his 20s. The younger Alejandro is played by The Dance of Reality star Jeremias Herskovitz; Adan Jodorowsky, the director's youngest son, who also composed the film's score, plays the more mature Alejandro. Against the wishes of his authoritarian father (played by Brontis Jodorowsky, Alejandro's oldest son) the 20-year-old protagonist leaves home to pursue his dream of becoming a poet and is introduced to the bohemian and artistic inner circle of Santiago. He meets Enrique Lihn (Leandro Taub) and Stella Diaz (Pamela Flores), two unknown poets who would become driving forces of twentieth century Hispanic literature. Told through Jodorowsky's unique surreal and psychedelic visual language, Endless Poetry is an ode to the quest for beauty and inner truth as a universal force capable of changing one's life forever.
Endless Poetry was described by The Hollywood Reporter as "a feast for the senses." The Harvard Crimson asserted that the film "truly lives up to its title: it flows like a poem, powered by emotion and imagination." In its review of the feature, The Filmstage declared Jodorowsky "a master of a deeply personal magic-realist genre." The film achieved a 94% critics rating on Rotten Tomatoes.
Jodorowsky's unique brand of surreal and psychedelic visual language can also be witnessed in The Holy Mountain, Fando Y Lis and the psychedelic western El Topo, the latter of which was championed by John Lennon in 1970 and helped establish the filmmaker's relationship with Allen Klein and birthed the "midnight movie" phenomenon. All aforementioned titles are also available from ABKCO.