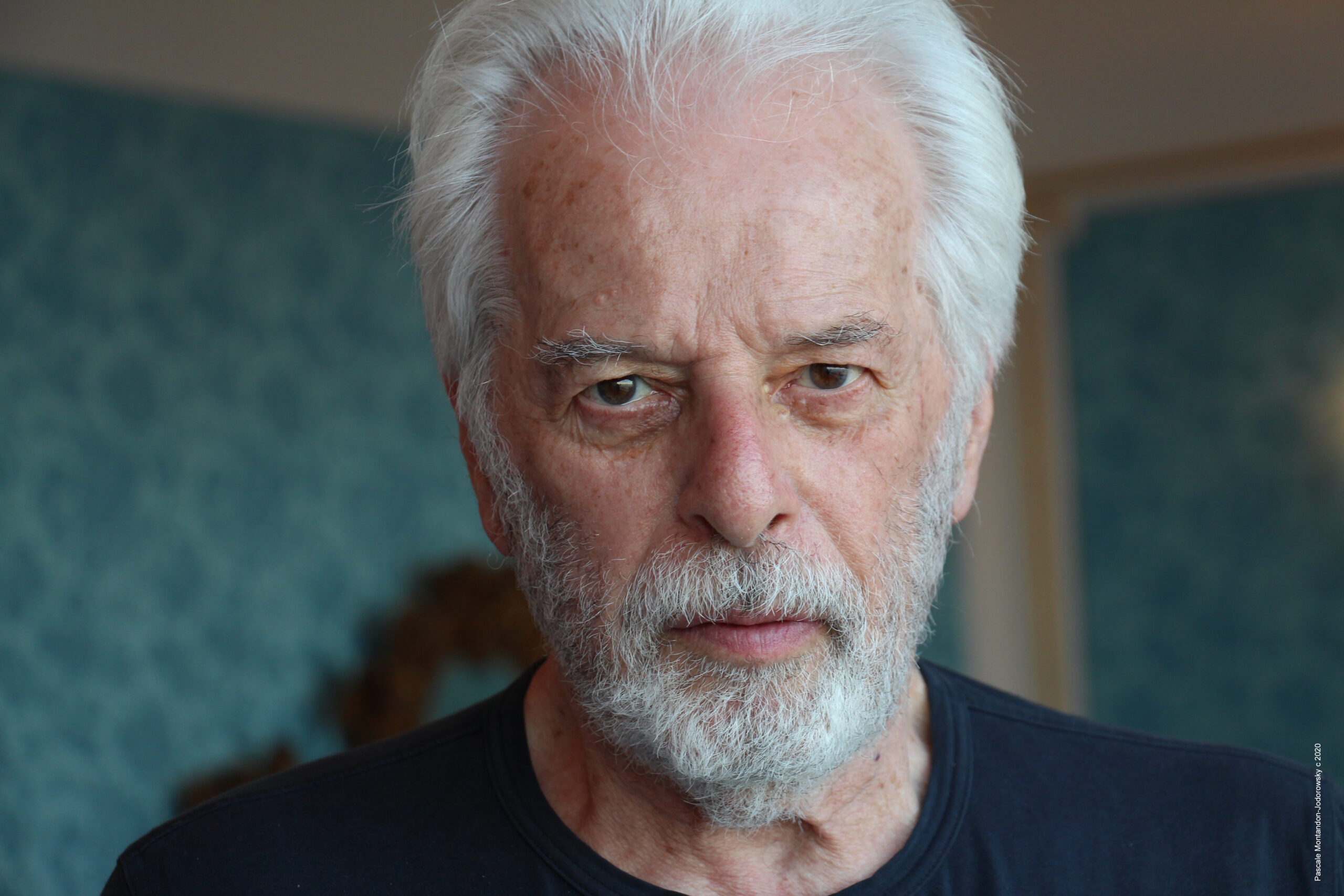 Classics From Psychedelic Filmmaker Loaded With Bonus Features; Also Available On DVD
Just last month, the world celebrated the 92nd birthday of acclaimed Chilean filmmaker Alejandro Jodorowsky, and the self-described "Cecil B. DeMille of the underground" is as prolific as he's ever been. Using the original 35mm elements, he recently supervised color correction for the 4K restoration for three of his internationally renowned films, made between 1968 and 1973. The results are stunning and vibrant, and on March 19, ABKCO will release each one as a stand-alone Blu-ray with bonus material. These masterworks, including Fando y Lis, El Topo and The Holy Mountain, will also be available on DVD.  
The 1970 "psychedelic western" El Topo follows a brazen gunslinger who abandons his young son in a quest to defeat four masters before being rescued by an underground cadre of  little people, paraplegic and disfigured individuals who are shunned by society. Championed by John Lennon and Yoko Ono, the film started the "midnight movie" phenomenon, playing at the Elgin Theater in New York for years. El Topo is presented in 1:33 aspect ratio as it was shown in theaters in 1970. It is also available for the first time in 1.85:1 widescreen. Jodorowsky originally envisioned the film with this aspect ratio as an homage to Sergio Leone, and more than a half century later, that dream has finally been fulfilled.  
The Holy Mountain firmly established Jodorowsky as an auteur of Surrealist Cinema and sparked controversy at the 1973 Cannes Film Festival due to its sacrilegious imagery. The mythical, mystical masterpiece follows an elite group of thieves who embark on a spiritual journey to displace the immortal Gods who secretly rule the universe. The Blu-ray and DVD will include The Tarot, a short film, in which Jodorowsky explains the secrets of the cards.    
Jodorowsky's first feature, Fando y Lis, is a brutal and scathing examination of destructive co-dependence between two lovers conflicted by anguish and the demands they put on one another. Its grotesque and salacious imagery caused a riot at the 1968 premiere in Acapulco Film Festival which Jodorowsky narrowly escaped after having his life threatened. The Blu-ray and DVD also contain his 1957 first film, the short film Le Cravate, a mime adaptation of a Thomas Mann story about a Parisian urchin who makes her living selling human heads. 
ABKCO has worked closely with Jodorowsky over the decades, starting in 1970. In recent years, they have released his semi-autobiographical films The Dance of Reality (2013) and Endless Poetry (2016), as well as his 2019 surrealistic documentary focusing on the nonagenerian's brand of performative trauma therapy, Psychomagic, A Healing Art.  
Preorder DVD and Blu-ray Films Now 
DVD/4K Blu-ray Bonus Features:
El Topo 
Audio Commentary by Alejandro Jodorowsky

 
Jodorowsky Remembers El Topo, new interview filmed in Paris   

 

Newly filmed introduction with Richard Peña, Professor of Film Studies at Columbia University   

 

A Conversation with The Son of El Topo, a newly filmed, extensive interview with Brontis Jodorowsky who stars in El Topo  

 

The Father of Midnight Movies, an archival interview with Jodorowsky filmed in 2007   

 

Original trailer 

 
Fando Y Lis
Audio commentary by Alejandro Jodorowsky   

 

Jodorowsky Remembers 

Fando

 y Lis, new interview filmed in Paris   

 
Newly filmed introduction with Richard Peña, Professor of Film Studies at Columbia University   

 

La 

Cravate

, Jodorowsky's compellingly surreal 1957 adaptation of Thomas Mann's The Transposed 

Heads 

.

 It is his first film.

 

La Constellation Jodorowsky, Louis 

Mouchet's

 feature-length documentary on the work and philosophy of auteur writer, director, psycho-magician visionary Alejandro Jodorowsky, featuring appearances by Marcel Marceau, Peter Gabriel, Jean Giraud, and many others.  

 

Original trailer   

 

Image gallery  

 
The Holy Mountain
Audio commentary by Alejandro Jodorowsky  

 

Jodorowsky Remembers 

The

 Holy Mountain, a new interview filmed in Paris  

 

Newly filmed introduction with Richard Peña, Professor of Film Studies at Columbia University   

 
Pablo 

Leder

: Jodorowsky's Right Hand Man, Jodorowsky's personal assistant remembers acting in El Topo and The Holy Mountain and his time spent with the director   

 

The A to Z of The Holy Mountain, a new video essay by writer Ben Cobb   

 

Deleted scenes with director's commentary   

 

The Tarot

, a short film in which Jodorowsky explains the secrets of the cards   

 

Original trailer