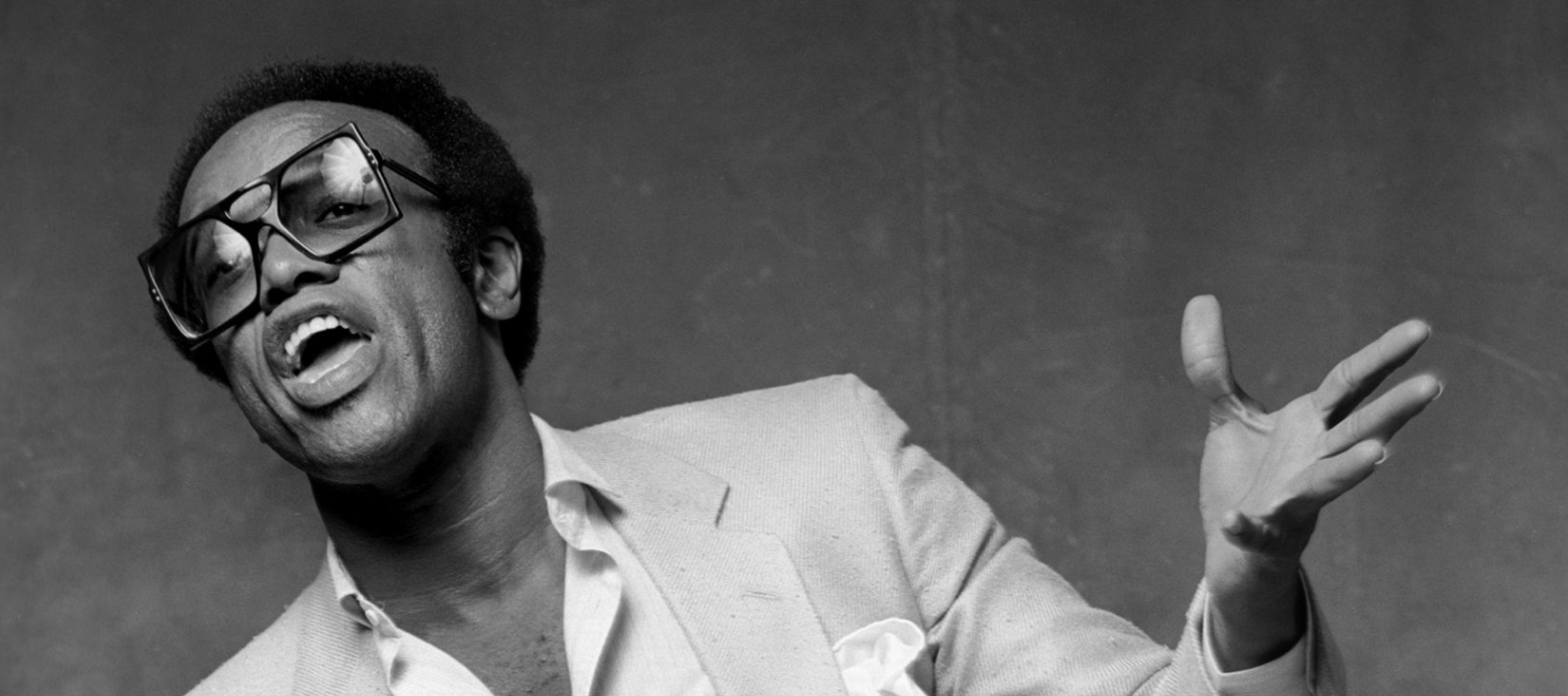 ABKCO is celebrating the legacy of Bobby Womack this month with the release of lyric videos for four of his most notable efforts from the '80s.  This March 4th, which would have been Bobby's 76th birthday, we will be releasing Official Lyric Videos for "So Many Sides of You" and "Secrets" across all streaming services. One week later, "Where Do We Go From Here" and "Just My Imagination" will follow, all originally release on  The Poet.
Secrets (Official Lyric Video) – Written by Bobby Womack, Jim Ford
So Many Sides Of You (Official Lyric Video) – Written by Bobby Womack, Jim Ford
Nick Barratt from ABLE, the London based creative boutique, commented,  "we were approached by ABKCO to create a suite of lyric videos and visualizers to promote Bobby Womack's seminal album The Poet. "Our brief was to take styling from the 1970s/80s era and blend them together with typography and imagery of Bobby to find a clever way to bring his lyrics to life. The main challenge was making each video feel subtly different but for them to also feel linked. We did this through the use of fonts taken from Bobby's original artwork and specific colors that felt sympathetic to the era and photography."
Womack charted an unparalleled career in gospel, rock, pop and soul music. During his 2009 induction into the Rock and Roll Hall of Fame by Ron Wood of the Rolling Stones, Wood underscored Womack's special relationship with the band whose very first #1 record was "It's All Over Now." It was a song Womack had written and recorded as a member of The Valentinos, the group composed of the five Womack brothers and produced by Sam Cooke for his own SAR label.
After his prolific work with the Womack Brothers (which became The Valentinos), Womack's career included stints as the guitarist in Ray Charles' touring band, studio work in Los Angeles and Memphis and writing for other artists.  He played on sessions backing Elvis Presley, Joe Tex, King Curtis, Sly & The Family Stone, Aretha Franklin and Wilson Pickett, for whom he wrote two hits, "I'm A Midnight Mover" and "I'm In Love."  He wrote "Breezin'" for jazz great Gabor Szabo, which would be George Benson's breakthrough recording a few years later.
Womack's career as a solo artist flourished in the 1970s and he went on to record The Poet in 1981. Something of a "statement album," it was released by independent Beverly Glen Records and achieved #1 status on Billboard's R&B Chart. It was also a Top 30 entry on the Billboard Pop Album Chart.  He recorded The Poet II in 1984 and Someday We'll All Be Free in 1985, both for Beverly Glen. ABKCO Records, with whom Womack had an association dating back to the mid-1960s, acquired the albums and re-released them in 2009. ABKCO also serves as music publisher for a catalog of Womack's most notable compositions including "Across 100th Street", "Woman's Gotta Have It", "That's The Way I Feel About 'Cha" as well as the aforementioned "Breezin'" and "It's All Over Now"